Items 1-25 · Items 26-50 · Items 51-75 · Items 76-100 · Items 101-125 · Items 126-150 ·
Items 151-175 · Items 176- 200 · Items 200-225 · Items 226-250 · Items 251-275 ·
Items 276-300 · Current Items · Index
225. Best French Seasalt
Salt, as all dedicated foodies know, is riding the crest of a wave of culinary chic. Recently we tasted a French fleur de sel, "a premium first harvest sea salt from Brittany" made by M. Gilles Hervy, an "artisan paludier du pays Guerandais." According to Corti Brothers, the Sacramento grocer from whom we obtained this salt, a recent hurricane nearly destroyed the salt operations on the Guerande Peninsula and the Hervys are one of the few remaining families of paludiers, or salt-marsh workers, who continue to harvest sea salt in the traditional manner. It is an ancient, time-consuming process in which sea water is captured in reservoirs at high tide and then directed into a maze of channels ending in shallow pools. Along the way, the water slowly evaporates and at the end, the salt crust that remains is raked into piles of grey sea salt, in itself a superb seasoning full of trace minerals that give it a wonderful flavor. As Patricia Wells explains in The Paris Cookbook, the finest, whitest crystals appear at the rim of the ponds only when a dry wind blows from the east; these fluffy crystals are skimmed and left to dry in wicker baskets. The resulting fleur de sel is, she says, the "caviar of salt," four times as expensive as the coarser variety and coveted by chefs the world over.
But how does it taste? Upon opening the pale sea green bottle, we discovered a slightly moist, creamy white salt composed of irregularly shaped crystals ranging from very fine to fairly large. We couldn't detect the scent of violets often mentioned in connection with fleur de sel, but found its delicate flavor elusive, almost teasing, the mellow saltiness waxing and waning until it dissolved on the tongue, leaving behind a lingering hint of sweetness. This is a salt we'd use very sparingingly to finish the simplest dishes made with the most pristine ingredients. We can recommend Wells' recipe for Noirmoutier Potates with Fleur de Sel (pp. 100-101). Tiny baby potatoes grown on the island of Noirmoutier—Americans can substitute almost any fingerling potato—are gently cooked in butter with unpeeled garlic and coarse seasalt, then finished with a sprinkling of fleur de sel. Contact: Corti Brothers, 5810 Folsom Blvd., Sacramento, CA 95819. Telephone: 800-509-FOOD. Fax: 916-736-3807.
224. Best Japanese Salt
Jeffrey Steingarten, Vogue's very funny, very Rabelasian food columnist and author of The Man Who Ate Everything, must have the best job in the world. When he was researching "Salt Chic," (Vogue, March 2001) he first bought up all the exotic salts he could lay his hands on, then commissioned minute chemical analysis reports, and finally hopped on a plane for Scicily where he asked scientists attending a conference on molecular gastronomy to serve as salt tasters, in order to determine whether expensive premium seasalts are at all distinguishable from table salt like Mortons. Along the way he raved about Oshima Island Blue Label Salt, a very rare Japanese salt "evaporated from the primordial seawater around Oshima Island in the middle of the vast and empty ocean, forty five minutes by plane from Tokyo" and available only to Japanese members of the very exclusive Salt Road Club and, of course, to Jeffrey Steingarten.
Actually, you and I can buy Oshima Island Blue Label and its lesser twin, Red Label, through Corti Brothers. To the unscientific eye, Blue Label is almost indistinguishable from fleur de sel. It too is moist, pale and creamy in color, and composed of irregular large and small crystals, but there the similarities end. Oshima Island Blue Label has a much more straightforward, full-throttle salty flavor that builds then fades as the crystals dissolve, leaving behind a tingle and the slightest taste of briny seawater. Like fleur de sel, we'd use Blue Label to finish very high quality, simply prepared ingredients, perhaps halibut steamed over rice wine with a few tender vegetables. Oshima Island Red Label is intensely salty and were it not for its high price, we'd probably use it to prepare fish baked in a salt crust. Contact: Corti Brothers, 5801 Folsom Blvd., Sacramento, CA 95819. Telephone: 800-509-FOOD. Fax: 916-736-3807.
223. Ultimate Resorts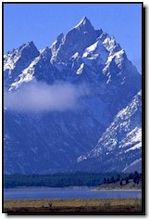 We all stay at your average get-aways where the best thing going is the resort itself, with the surroundings, natural and man-made, well worth ignoring. Amanresorts International (www.amanresorts.com) has gotten it totally right, picking places where you really get away from it all, where the place is wonderful even if there were not a resort, and where the elegant establishment does have some taste and restraint. While venturers from our family have experienced Amandari in Indonesia, we had never paid attention to Aman until Mr. T. brought it to our attention. Amanresorts International Pte Ltd. 1 Orchard Spring Lane. #05-01, Tourism Court, Singapore 247729. Telephone: 65-6883-2555.
222. Best Book About the History of Salt
Obsessive, single-minded histories appear to have captivated the publishing world. In just the last year we've run across Tobacco , The Stone of Heaven: Unearthing the Secret History of Imperial Green Jade, and, most notably, Salt: A World History (New York: Walker and Company, 2002). Mark Kurlansky, who won the James Beard Award for Excellence in Food Writing for Cod: A Biography of the Fish that Changed the World, demonstrates convincingly that the quest for salt has shaped the political, military and cultural history of the world from the time of the ancient Egyptians to the present day. Without salt to preserve fish, for instance, the Age of Exploration might never have happened—nor the discovery of America. The defeat of the South in our own Civil War was surely hastened by the Union army's relentless destruction of salt works. In France, the hated gabelle, or tax on salt, became a symbol of royal injustice and contributed to the Revolution of 1789.
The great strength of Salt—intensely focused, well-documented research—is also its flaw. The average reader could easily be overwhelmed by the torrent of facts gushing from every page of the book. And yet, every time we thought we might just give up and take Kurlansky's word for it, he trots out a tantalizing new bit of information. We didn't know, for instance, that the ancient Chinese discovered natural gas when they drilled the first brine wells in Sichuan province in 252 B.C., using elaborately engineered drilling equipment made of hollow bamboo tubes. Or that Avery Island in Louisiana, where the McIlhenny family still makes Tabasco sauce, is in reality a giant salt dome where a mine produces 19 tons of salt per minute. Or that a 1305 English recipe used one pound of salt as a preservative for every 10 pounds of butter. Or (shades of The X-Files) that a salt mine is being prepared in Carlsbad, New Mexico for storage of plutonium-contaminated nuclear waste that will remain toxic for the next 240,000 years. (Salt will supposedly seal and close any fractures in the mine.) You get the picture: You will never think of salt in a purely culinary fashion again.
221. Best History of Salt in India
The Great Hedge of India (New York: Carroll and Graf Publishers, 2001) could only have been written by an eccentric Englishman. Roy Moxham, a former tea planter and gallery owner, now book conservator and author, fits the bill. In 1995 he was browsing in a Charing Cross Road bookshop when he stumbled upon the memoirs of a nineteenth century British civil servant, Major General Sir W. H. Sleeman KCB. In a footnote the Major mentioned a 2,300-mile long hedge planted by the East India Company as part of a Customs line stretching across India. The thorny, 40-foot wide barrier was guarded by 12,000 inspectors whose job it was to collect the British tax on salt.
Of course Moxham had to go to India to find this long-vanished hedge—and he had to keep going back, armed mainly with copies of old maps he acquired from the India Office Library and the Royal Geographic Society, and later with a global positioning satellite navigator which he didn't completely know how to operate. He cajoled Indian friends into accompanying him into crocodile- and bandit-infested territory, where they skirted the occasional armed military conflict and talked with elderly villagers who vaguely remembered the hedge. Sandwiched in between episodes of his quixotic journey is a well-researched history of the infamous British salt tax and the horrors that were inflicted upon the Indian people in its name. No wonder that Ghandi first confronted the British in 1930 over the issue of this tax, which had caused hundreds of thousands of Indians to die of salt starvation. Like so many other relics of the colonial era, its legacy unfortunately lives on.
220. New Orleans' Best Hotel (and a Lot More Besides)
As much as we love New Orleans, and particularly the French quarter, there comes a moment when too many cups of cafe au lait and crowded sidewalks can set our nerves ajangle. When we can't look at one more piece of gilt and ormolu French furniture, when we're no longer mesmerized by the fire-eaters, contortionists and voodoo priestesses in Jackson Square, when we can't squeeze through one more narrow doorway leading to ... well, that's when we need some room to breathe.
At junctures like this it is wondrous to ford Canal Street and step into the welcoming lobby of the Windsor Court Hotel, where the doorman miraculously remembers your name, and where your room is so serene and so spacious that you wonder why you ever left it. On this latest trip, our suite was an airy aerie, with soothing tone-on-tone striped walls and comfy sofas and chairs in elegant grey-green toile with a vague Chinoiserie theme. Silky Egyptian linens, a gleaming marble bath, and equestrian prints on the wall made for a well-feathered nest, but the defining luxury was the panoramic view from the picture windows in the living room and bedroom. We could have lingered for hours at the breakfast table, over croissants and cafe au lait, just gazing at the Mississippi and also, in our case, the verdigris turreted rooftops of the neighboring Harrah's Casino which, quite surprisingly, offered an architecturally interesting vista.
The Windsor Court's Grill Room has regularly won accolades from publications like Zagat and Travel+Leisure. Recently, we spent an agreeable hour talking about food with the new executive chef, James Overbaugh, who has been at the helm for about a year. Classically trained at the Culinary Institute of America in Hyde Park, New York, he previously served as executive chef at the Chateau du Serau in Yosemite Park, where he prepared a different degustation menu every night. In New Orleans, Mr. Overbaugh now walks a culinary tightrope, balancing local tradition with his own inventive flourishes, dreaming up ways to incorporate luxury ingredients such as foie gras and caviar to gently remind diners that they are at one of the America's most highly-rated hotel restaurants. (For an excerpt of our conversation, click here. )
Among the dishes we tasted were Baked Oysters with Horseradish-Parsnip Puree, which appeared to be a fresh take on the more traditional oysters Rockefeller but which Mr. Overbaugh says he's been making for years. Plump Louisiana oysters were tucked between creamy layers of parsnip puree spiked with horseradish and an emerald green spinach puree topped with lemon cream. It is a dish so warm and satisfying that one would be tempted to call it comfort food were it not so elegantly presented on a bed of rock salt strewn with fennel seeds, star anise and peppercorns. (See recipe.) We also sampled the Paneed Grouper, the delicately flavored fish breaded and fried whisper light, served in a gutsy tomato broth over nutty Camargue rice and Creole eggplant, amped up with dollops of a vivid tomato compote and dill aioli.
New Orleans is, of course, the city of pralines, and we were delighted to discover a homemade praline on our pillow each night. Pastry chef Joy Jessup not only makes the pralines but has also created a seductive variation on this culinary theme for the dessert menu: Warm Pecan Toffee Cake, just a few bites really, drenched in rich buttery toffee sauce and served with intensely flavored coffee ice cream in a chocolate shell. It's almost worth the price of plane ticket.
219. Expresso Romp
Elaine Sosa, on her website Javawalk, captures some of the gems amongst the San Francisco coffee houses, including the durable Cafe Trieste on Vallejo. She hasn't updated her site since May 1999, which probably means she has gone out of the coffee tour business. But, in a way, that's nice, because many additions since then would be of the Starbucks variety, and probably not worthy of our attention.
Her coffeehouse tour business and San Francisco's compulsive obsession with all things coffee is yet another reminder that San Francisco remains a small town with big dreams, given over to local heroes and less than global events. All the cities in the U.S. now have too many expresso joints, and we are headed for a shakeout pretty soon. But San Francisco leads the pack, latte-osis having gone hand-in-hand with dotcomitis in the City by the Bay. Now we would like to see some tea houses, perhaps with a slightly less frenetic atmosphere. See www.javawalk.com/javabase.html.
218. Vodka and Phantasy
It took us a while to realize that there was no Martini Club (www.martiniclub.com). It is the web address of Michelle P.E. Hunt and Laura Panter, ladies who will put on a great entertainment for you at your place of business or whatever sites you mutually select. Again, we can't tell for sure whether they are still going, but the site is a very good business promotion for them. You will find it and them entertaining. And, importantly, you will find a good, helpful list of vodkas on the site, plus a drink recipe or two—all to get you thinking about your next celebration. And there's a little fiction to boot. We suspect these ladies should be in the promotion business and forget about the catering business.
217. Best Cigar Magazine
Readers of Cigar Aficionado, and other fat cat magazines, will have trouble with our fondness for www.smokemag.com, which we have just come across. First off, it is handy because you can easily scan its archives to see where the good cigar haunts are in New Orleans or Chicago or Philadelphia. So it is a smoker's Baedeker. And it has some flipness and irreverence that overcomes the institutional stuffiness of those magazines that are created as much to please advertisers as readers. This is a magazine that is all smoke and all fire.
216. Best Spot in New Orleans to Watch the World Go By
Since the 1860's, the Cafe du Monde, situated near the Mississippi across from Jackson Square, has been the place to see and be seen. Yes, it's full of tourists, but we sat next to a local gallery owner reading the Times Picayune over a cafe au lait one afternoon when all the world, it seemed, was streaming through its airy portals. Our favorite time to go there is late at night or early in the morning, when a little fog is still hanging over the river and the tables are half empty. The beignets are not as light they once were, but the chickory-laced coffee is strong and the people-watching endlessly intriguing. In the space of a few minutes, a refugee from an Anne Rice novel, wearing leather corset, purple lipstick and black platform boots, strode by; a lone jazz trumpeter serenaded a tiny Chinese girl with the Barney theme song; and a flock of nuns devoured one order of beignets after another, powdered sugar sprinkling their black habits like a dusting of snow. Cafe du Monde, 800 Decatur Street, New Orleans. Telephone: 504-525-4544. Website: www.cafedumonde.com.
215. Best New Orleans Place for a Late Morning Cafe au Lait
Sitting at Le Croissant d'Or is a bit like being inside a spun sugar Easter egg, its shiny white-tiled walls festooned with plaster garlands of pastel flowers and pale blue trim. From a marble-topped table, one has a rather theatrical view of the pastry counter, framed by a dramatic proscenium arch outlined in bright stage lights. We always come for almond croissants, cafe au lait, and the New York Times, but one morning there was the serendipity of arriving just as the pastry chef emerged from the kitchen bearing a tray of fresh chocolate cream puffs. Nearby, a young, very thin European couple was sampling a tableload of pastries, from millefeillues with glazed strawberries to boulles chocolats covered with chocolate sprinkles and rosettes of whipped cream. They left with an enormous bag of croissants. Contact: Le Croissant d'Or, 615 Ursulines Street, New Orleans. Telephone: 504-524-4663.
214. Best New Orleans Bakery for Dogs
Pooches, purebred and otherwise, are welcome to sniff around Three Dog Bakery, a sociable canine bakeshop in the French Quarter. For good little pups there are treats aplenty: Who wouldn't sit up and beg for a Big Scary Kitty cookie or a freshly baked Scottie Biscotti? After scooping up a bag of healthy Jump Œn Sit Bits in peanut and vegetable-chicken flavors, we had a decision to make: Would our English springer spaniel get the squeaking monkey or a jaunty collar scarf adorned with bright red lobsters? To Domino's clear delight, the monkey won out. Contact: Three Dog Bakery, 827 Royal Street, New Orleans. Telephone: 504-525-BAKE or 877-847-4014. Website: www.threedog.com.
213. Best Toy Soldier Shop in New Orleans
Le Petit Soldier is ground zero for strategic warriors of all ages. Ranged amongst the military medals, uniforms and antique pistols are battalions of beautifully hand-painted miniature soldiers from the time of the Greeks and Romans to the present day. We spied a legion of generals and other leaders: Julius Caesar, MacArthur, Robert E. Lee and Mussolini to name a few. But among the thousands of troops, we were most enchanted by the colorful Louisiana Tiger Zouaves, in blue-striped pantaloons and red fezzes. Owner Dave Dugas knows his stock intimately and is not averse to trading war stories if business is slow. Contact: Le Petit Soldier Shop, 528 Royal Street, New Orleans. Telephone: 504/523-7741.
212. Best Pralines in New Orleans
Choosing the most delicious pralines could be a treacherous endeavor. But we took the plunge. We sampled New Orleans' best-known confection at a number of shops, but when we entered Southern Candymakers, we were nearly knocked off our feet by the heady aroma of caramelizing sugar, butter and cream. At one end of the shop, sugary pecans were being turned out on a cool marble slab; at the long counter, ladies were tempting customers with samples of just-made candy, still slightly warm. Pralines in flavors such as coconut and chocolate were tantalizingly displayed in the cases, along with almond toffee and cashew tortues, but being purists, we stocked up on the "original creamy" pecan praline. Like certain wines, pralines don't travel well, so naturally we were forced to eat them all right away. Contact: Southern Candymakers, 334 Decatur Street, New Orleans. Telephone: 504-523-5544 or 800-344-9773. Website: www.southerncandymakers.com.
212. Most Romantic Restaurant in a Creole Cottage
The heart quickens slightly just stepping through the iron gates. A short stroll and you arrive at the hidden side entrance of Susan Spicer's restaurant, Bayona, located in one of the prettiest Creole cottages in the French Quarter. Whether you sit in the rosy glow of the deep pink terracotta dining room, where everyone looks glamorous, or outside in the tropical patio, where a Romanesque fountain trickles amongst dramatically uplit palms and banana trees, Bayona is still as lovely as it was when we first discovered it over a decade ago. We tucked into whisper-light crawfish beignets drizzled with remoulade sauce, then segued to wonderfully plump, sautéed shrimp served on a bed of fragrant basmati rice with ginger and tomato, and a seared chicken breast with crisp, salty skin over farfalle with earthy wild mushrooms. Desserts were luscious, with a slightly provocative edge. A warm chocolate crème brulee had smokey undertones of Earl Grey tea, while a lemon meringue tart offered a surprising double play: a cloudlike meringue hovering over the rich citrus filling and a thin, crunchy wedge of cardomom-scented meringue. Bliss. Contact: Bayona, 430 Dauphine Street, New Orleans. Telephone: 504-525-4455. Website: www.bayona.com.
211. Best Bookstore Devoted to a Southern Author
Hidden away in Pirates Alley, just steps off Jackson Square, Faulkner House Books is no secret to the waves of bibliophiles that ebb and flow through its cramped aisles. The pale green walls are hung with photographs of Southern authors and their friends—in addition to Faulkner, we spied Hemingway and Walker Percy—and the handsome library shelves are packed with a very select collection of desirable books, classic and new. As a young man, William Faulkner rented rooms in this house when penning his first novel, Soldier's Pay; and there is a glass-fronted case in an alcove filled with first editions of all his novels. In the open stacks, we greedily pounced on a good reading copy of Walker Percy's 1960 New Orleans novel, The Moviegoer. We were also thrilled to discover Louisiana Cookery, written in 1954 by Mary Land who, as Owen Brennan says in the introduction, "makes such a case for a Creole way of life that ... she could convince the most die-hard Yankee that he'd been missing something until now." If only the tiny store were big enough for an easy chair or two, we could have spent the rest of the day unearthing more treasures. Faulkner House, 624 Pirate's Alley, New Orleans. Telephone: 50-/524-2940.
210. Most Elegantly Dilapidated Watering Hole
Connoisseurs of romantic ruins must experience frissons of delight just wandering the narrow streets of the French Quarter. Lacy wood trim sags on faded Creole cottages, ferns grow out of mossy crevices in crumbling brick walls, and rusty gates conceal malodorous passages to mysterious destinations. There is no more elegantly dilapidated bar, to our way of thinking, than Napoleon House on the corner of Chartres and St. Louis Streets. Built in 1814 for Mayor Nicolas Girod, the house was reputedly offered to the exiled Napoleon, but the little emperor never made it to these shores. Nearly two centuries later, the ruined plaster walls, ranging in color from deep gold to the rich brown of a good roux, are mottled and spotted with damp. Ceiling fans turn lazily overhead and world-weary waiters take orders with "seen-it-all" aplomb, as classical music wafts through the cool, dim interior. A marble bust of Napoleon gazes sternly down from his perch on the cash register. Pimm's cup is said to be the drink of choice here, but we observed a local gentleman in a summer straw chapeau, grey beard neatly trimmed, enjoying a champagne cocktail. Graham Greene would approve. Napoleon House, 500 Chartres Street, New Orleans. Telephone: 504-524-9752.
209. Best Beer of the Bahamas
One recent visitor recommended Kalik to us, while another said it is mighty expensive ($12 for a 6-pack), so he sticks to scotch instead. With $30 million of Heineken money and Heineken brewing expertise, it has achieved more than a 50% market share since its founding in 1984. We understand "kalik" is the sound made by cowbells, a key musical element in Nassau's famous Junkanoo festival. (Incidentally, this annual festival is a must-see, our webmaster swears. But its after-midnight starting time means that you may have to make coffee your drink of choice on wild Junkanoo nights during the Christmas season.)
208. Best Fragrances from London
We can remember our first brush with Jo Malone as if it were yesterday. After a wretched afternoon in New York, buffeted by strong March gales and blasts of icy rain, we slipped gratefully into a steaming tub so redolent of exotic tuberoses that we were unexpectedly transported to an evening in Bali, where once, years ago, we were reduced to a state of delightful intoxication by an enormous vase of white tuberoses that perfumed the night air with their sensual fragrance. Not bad for a capful of bathoil.
Malone, a highly sought after London aromatherapist (www.jomalone.co.uk), captivated the fragrance world some years ago when she introduced her own, rather unusual line of colognes and bath oils. Unlike many other parfumeurs, Malone devloped fragrances with distinctive floral, herbal, and spice notes, often blended in the most surprising fashion. Although some, such as Tuberoses, are overwhelmingly redolent of a single flower, others such as the refreshing Lime, Basil and Mandarin are intensified with hints of other fragrances--in this case, lilac, white thyme and vetiver. Even more intriguing is Malone's predilection for "layering" scents to create a fragrance unique to the wearer. One of our favorites is spicy Red Roses worn over Verbena of Province, a luscious blend that mysteriously can't quite be identified. Malone's collection, which also includes skin care products and home fragrances, is available in the U.S. at stores such as Bergdorf Goodman, Saks Fifth Avenue and Neiman Marcus, and at Jo Malone, 949 Broadway, New York, NY 10010. Telephone: 212-673-2220. The chic cream and black packaging is the best in the business.
207. Cool Runners (the Family Movie Hit List)
Walt Disney has gone to pot, TV kills off any show that has a touch of wit, and the movie theaters veer between blood thrillers and carnality. Nevertheless, there are plenty of films on tape that might not pass all the good censors yet add up to a good time for the whole family. We have put these that follow to the vote, and they have passed the test. More will be added....
15. The Palm Beach Story. Nobody knows about Joel McCrea anymore, or the marvelous Preston Sturges who wrote and directed this 1942 delight. Throw in Claudette Colbert, Rudy Vallee, and Mary Astor—and you are in for a devil of a good time. Vallee was a crooner, saxophonist, and comedic actor in real life whose eccentric air is an excellent foil for all the humorous doings. McCrea and Colbert play a New York couple who are not getting by on his meager earnings as an inventor. She takes off to Palm Beach, with the idea of leaving him so that he can focus on becoming a success without the burden of supporting her. But love triumphs: they get rejoined and, at the last, his invention looks like it will get backing and go to market. The movie's packed with terribly witty lines, which means you can watch it with your eyes closed and still have quite a giggle. Imagine putting your marriage back together in Palm Beach. Later, incidentally, McCrea mostly did Westerns, rode horses on his ranch, and put away $50 million or so—it's more fun to see him in the lighthearted Sturges movies. (2/15/06)

14. The Philadelphia Story (1940). This 1940 George Cukor charmer makes Philadelphia seem a great deal more fun than it is. One likes everybody—James Stewart, Cary Grant, Katherine Hepburn, Ruth Hussey, and all the large supporting cast. Tracy Lord (Katherine Hepburn) is about to marry the wrong fellow, but a lot of hijinks and a little booze get her out of it and re-married to her old husband. The fellow she dumps is a pompous stuffed shirt, someone you could imagine having to get away from in Main Line high society. Later this movie was restrung as the musical High Society with Bing Crosby and Grace Kelly in Newport. Both are as much fun, though there's a little more serious meaning in this original which lends ballast to the comedy. This is theater, while High Society is just a movie. (2/8/06)

13. Phorpa (1999). When you go into your video store, there is a very good chance the counter people will recommend the wrong soccer movie, sort of a ninja soccer comedy. Phorpa (translated "The Cup") is much more moving, and definitely provides bemusement for the whole family. Emigres from Tibet, the monks here in the reaches of India at Chokling Monastery deftly show the innocent allure of a global culture for young people released from Tibet. The novitiates cannot resist the pull of the World Cup in soccer. At the same time we see this little society hold onto Buddha and that for which they stood in the old country. Director Norbu has credentials both as a filmmaker and teacher of Tibetan Buddhism (www.siddharthasintent.org/Pubs/Phorpa.htm). It is based in general on a true story. Also read relevant commentary in Gentle Voice about the movie (www.siddharthasintent.org/gentle/GV11-3.htm). (10/12/05)

12. Four Weddings and a Funeral. A hit and made on a shoestring. Everybody from Episcopal priests to soccer moms will find this flick inappropriate, but it's a pretty good celebration of love. And it's got one of the finest on-film readings of an W.H. Auden poem one can imagine.

11. Goldfinger. The early Bonds with Sean Connery as 007 rise to the top of the rankings. We particularly miss Gert Frobe and Odd Job. Bond is never our of fashion, as evidenced by the fact that Corgi -- the collectible toy maker -- still turns out 007 incarnations.

10. Father of the Bride. For once, we're not suggesting the original version. Here we go for the over-the-top versions (I and II) with Steve Martin and Diane Keaton. Martin Short as Franck earns extra points from all of us.

9. North by Northwest. A bunch of Hitchcocks and a bunch of Grants could make it on to this list. But little remarked Eve Marie Saint (also in On the Waterfront) helps make this a classy and comic thriller. And then there's James Mason and a touch of Walter Pidgeon. Nobody forgets the scene in the cornfield where the cropduster threatens to snuff out Cary Grant.

8. Much Ado About Nothing. Kenneth Branagh, Emma Thompson, Denzel Washington, and a host of other half greats joyously take us through romance to jealousy to love ever after. (The abysmal acting of Keanu Reeves is only a minor blight.) This movie is even good for breakfast if you fear the day will be pedestrian and lacking in comradeship.

7. Waking Ned Devine. The whole of a town wins the Irish Lottery, sort of. This comic experience awakens a sweet village from its torpor.

6. Crocodile Dundee. There are at least three episodes where Dundee stops predators (natural and human) dead in their tracks. Neither the bush nor New York City can daunt our Australian hero.

5. Fawlty Towers. John Cleese and his band of hellians will leave you in stitches as you see them abuse their guests and get into all sorts of jams at their hotel in Torquay. Any episode will substitute for the wonderful raft of radio comedies that used to make Sunday evening a joy in America.

4. Auntie Mame. Auntie Mame is Rosalind Russell, and all the imitators who have tried this part should be ashamed of themselves. She is proof that no one who lacks the spirit of adventure and a taste for the colorful can educate children.

3. The Quiet Man. John Wayne and Maureen O'Hara. Pugilist John retires to Ireland and finds a lass who can bring out his boisterous side. Wayne's comic war with the brother-in-law (Victor McLaglen) provides a barrel of laughs.

2. Cool Runnings. John Candy and his band of Jamaicans put together an unlikely bobsled team that wins, in spirit, the world competition in Canada.

1. The Thin Man. William Powell and Myrna Loy made six of these detective giggles, and they are all great. The detective marries well, drinks his martinis with panache, but never quite manages retirement, getting involved with yet more murders and more zany characters. Our only regret is that Powell and Loy never married in real life, since they seemed divinely suited to one another.
206. Best Cancer-Fighting Tea: Black, Green or ... White?
For centuries, white teas were the most highly prized of all the teas in China. Grown in the misty hills of Fujian province, this elegant brew is made from new leaves, still covered with downy silver hairs, which are plucked before the buds have emerged. Instead of being rolled like black and green teas, the tender leaves are simply fired or steamed. Minimal processing may account for the findings of a 2000 study at the Linus Pauling Institute at Oregon State University in Corvallis: After feeding rats white tea and carcinogens for 8 weeks, researchers noted that rats who drank white tea had fewer pre-cancerous colon lesions. Since white tea has higher amounts of antioxidant polyphenols than other teas, scientists tentatively concluded that such teas may help to inhibit "mutagencity," an early stage in cancer formation — although the benefits may also be tied to caffeine levels. (There appears to be some confusion about caffeine, as the study cites higher levels of caffeine in white tea; most tea experts note that the caffeine level is lower in white tea than in others.)
While the scientific findings may be a bit murky, it is very clear that white teas are the most delicately flavored of all teas. They are best consumed not after a heavy meal, but perhaps during a quiet moment in the early morning or late afternoon. We sampled a variety of white teas from www.inpursuitoftea.com, which specializes in rare teas produced by small farmers dedicated to traditional production methods. Those who are fond of stronger brews will probably be drawn to White Peony, a fuller bodied tea with a pronounced sweet, slightly aromatic flavor. Drum Mountain White Cloud is mellower with fresh, almost grassy undertones. Yinzhen Silver Needle, considered the finest of white teas, consists "solely of early spring-picked buds.... [T]he needle-shaped, white, downy buds turn into shiny green spears when steeped." We found Silver Needle to be the most balanced of the three, yet curiously, the most difficult to describe: It produces a pale golden liquid with a light fragrance and mild sweetness that lingers on the palate.
As a philosopher of tea famously said, "Goodness is for the mouth to describe." Whichever white tea you select, be sure to brew with water heated only to 170 degrees, or until the steam just begins to emerge from the kettle — anything hotter will cook the tea and, undoubtedly, kill off those antioxidants.
205. Best Map Magazine
It's Exploring Mercator's World. This magazine is a knock-out: every article is by a serious, literature mapper. A recent issue carries you back to Samuel Pepys, lays out the virtues of virtual map collecting, and has essays on "Mapping the Solar System." When was the last time you felt you had to read every article in a publication?
204. Best Venezuelan Single Bean Chocolate Bar
Single bean chocolate, made from one type of cacao grown in a single tropical location, is the only way to experience the truly ravishing array of natural aromas and flavors that chocolate can have. Recently the vibrant orange wrappers of an El Rey display lured us from across a crowded aisle. When we sampled a couple of bars, we began to understand what the excitement is all about.
El Rey (www.chocolates-elrey.com) is a Venezuelan manufacturer, in business since 1929, which makes chocolate from criollo and trinitario beans grown in small, named groves in the Carenero, a region east of Caracas famed for its full-flavored cacao. Our informal panel of tasters picked two dark chocolate El Rey bars (out of seven tested) as their favorites: Mijao (61% cacao) was elegantly robust, a perfectly balanced bittersweet chocolate with a richness and complexity of flavor that became increasingly intense. Bucare (58.5% cacao) was sweeter, but still full-bodied, perfect for those who like a little more sugar with their chocolate. (Runners-up included Valrhona's Guanaja (70% cacao), a favorite of many professional chefs, and Michel Cluziel's Chocolat Amer (60% cacao), an interesting bar with hints of cinnamon made from blended cacao beans grown in Central America, Africa and Java.) We notice that El Rey makes a dizzying array of chocolate products, including what must surely be the world's best chocolate chips.
203. Best Mexican Chocolate
Fortune shines on the customers of Chocolate Mayordomo, a small shop in Oaxaca's Mercado 20 de Noviembre where one can have freshly roasted cacao beans ground with sugar, almonds and cinnamon bark to one's own personal taste. (See Saveur, Sept.-Oct., 2001, pp. 15-16). For the rest of us, there's Chocolate Ibarra. This rustic Mexican table chocolate comes in thick 3-inch round tablets, gritty with sugar and ground up cocoa nibs, redolent of cinnamon. It is about as far from refined Belgian bonbons as one can get, but we love it almost as much as our 17-ounce slabs of Callebaut Bittersweet. It is delicious for eating out of hand or for making frothy, intensely sweet hot chocolate with a molinillo, a wooden beater twirled between the palms of your hands. (See www.chocolate-artistry.com/recipes.htm for chocolatier Elaine Gonzalez's authentic recipe.) Look for Chocolate Ibarra's gaily striped, red and yellow hexagonal boxes in your local Hispanic market, where a pound usually costs no more than a few dollars.
202. Best Book About the History of Chocolate
The True History of Chocolate (New York: Thames and Hudson, 1996) is a meticulously researched investigation into the misty origins of Theobroma cacao, the tropical tree that produces one of the Western world's most addictive pleasures. Wrtitten by the late anthropologist and food historian Sophie D. Coe and her husband and Yale anthropology professor emeritus, Michael D. Coe, the book traces chocolate's beginnings in the ancient Maya and Aztec cultures where it was a beverage imbued with deep religious symbolism, quaffed mainly by royalty, through its introduction to the conquering Spaniards and hence to all of Europe.
According to her husband, Mrs. Coe was never happier than when she was perusing musty pages of 400-year-old volumes in the Biblioteca Angelica in Rome. The book shines as she weaves together original sources as varied as Maya hieroglyphs, laboratory analysis of burial vessels and early Spanish manuscripts. Though she may not convince you that the Aztecs were less bloodthirsty than history recalls (only a few thousand a year sacrificed as opposed to tens of thousands), it impossible not to be fascinated with her well-documented linguistic research into the derivation of the word "chocolate," or the ways in which cacao seeds were used in place of money in early Meso-American civilization. Most intriguing for us were the ancient recipes in which the cold bitter brew was flavored with everything from chilli peppers to aphrodisiacal flowers.
201. Top Beers, Ales, and All That Stuff
http://www.netcomuk.co.uk/~wshield/alehouse.htm. This site lists the top-100 ales. But you are warned to take only his top 10 very seriously. In any event, we just sampled his top pick, Fullers ESB, with a grilled salmon cooked perfectly in Boston, and we can say it merits your attention. Somehow we are reminded of the U.K.'s CAMRA (campaign for Real Ale), the sceptered isle's most successful consumer movement, which flourished a couple of decades ago. The moral here is that if you are going to get fat, at least drink the good stuff.