In March 2000, the newsletter of the Royal Bank of Canada asked, "Where Have All the Heroes Gone?" Well, we say, they're still here, resplendent in shining armor. But our orators have become dumbstruck and blind, dazzled by the television and the confusion of a digital world. Here we propose to once again put wreaths on the heads of the great, offering libations to those who rise well above the mediocre.

48. -new- Timothy Ziemer, Malaria Fighter Par Excellence
"The moment illustrates how this 67-year-old retired Navy flier who is the coordinator of the President's Malaria Initiative gets things done: on the ground, with little cash and less fanfare, in faraway African and Asian villages.
"Since he took the job in 2006, worldwide malaria deaths have dropped 40 percent, to about 600,000 a year from one million."
'From infancy through high school, he lived in Ban Me Thuot, in the central highlands of French Indochina, in what is now Vietnam. The son of missionaries with the Christian and Missionary Alliance, he spoke Rade, the local mountain tribe's dialect, ate coconut "lakewater Popsicles," chased French convoys begging the soldiers to throw chocolate and played in tunnels dug by the Japanese during World War II."
The quality, those of high rank or station, as distinguished from the masses, or common people; the nobility; the gentry. [1913 Webster]
Miss Otis Regrets (She's Unable to Lunch Today). When we learned of Letitia Baldrige's passing, somehow Cole Porter's wonderful song Ms. Otis Regrets came to mind. For Ms. Baldrige will be unable to make our next lunch, of which we had many, and we are certain that she will somehow be sending her regrets. She was indefatigable, large spirited, uncomplaining, and so embodied the good manners which she espoused in her writings and her talks.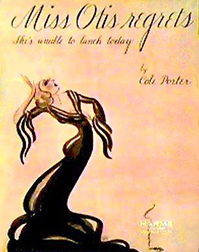 She could have complained. At our first meeting, twenty or thirty or forty years ago, she mentioned in passing that she had done a little duel with cancer. But as we learned then and can testify ever since, she never bemoaned the tough times and always came back to light up the world once again. Like her brother, Mac Baldrige, she took quite a few falls from horseriding, but bore up under the resulting arthritis that set in as the years passed. Her sheer grit and happy warrior disposition would earn her a place in anybody's history books, even if she had done no more.
Jackie's Social Secretary and Mistress of Manners. But of course there was much more. When Mrs. Kennedy was in the White House, Tish Baldrige, a longtime friend from days at Ms. Porter's, worked tirelessly as her social secretary. Leaving the official political stage, she became a mother and the nation's doyenne of business manners. Her associations were innumerable, her list of publications endless, and her biography broad.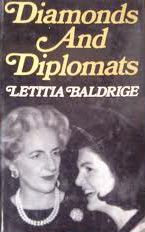 The daughter of a Republican, she happily navigated between both sides of the aisle. And she was a quick help to a friend in need. One time in San Francisco, we were pressed as to how to correctly address a Roman Catholic prelate. We were on the phone to her in a flash, and she quickly got us on the right track. Yet she could happily relax at a 2-hour meal (such long meals and martini lunches are gone forever) in a very amiable hotel dining room quite near her digs in Washington.
Gifting. We were particularly appreciative of the help she gave to us on the Art of Giving. For she made clear that a gift is not a gift, unless the spirit is there, unless good feeling is created.
The Quality. We have always found it so appropriate that Malcolm Baldrige, chairman of Scovill Corporation, horse wrangler, and Reagan Secretary of Commerce, was the sponsor of the Baldrige Awards, the premier accolade for American business which salute firms achieving exemplary quality. Or that his sister Tish has made us so aware that commonsense manners and good feeling can make life less of an endurance test. The Baldriges did what they did, because they were quality.
P.S. We were much taken with a praise note from Ms. Jennifer Gavin at the Library of Congress, who, like the Baldriges, hails from Colorado. "I ran right out and bought my own copy of 'Letitia Baldrige's Complete Guide to Executive Manners.' It saved me then, and has on several occasions since. Yes, I've committed any number of solecisms since then, but I like to think there have been fewer since I got Tish on my team.
So let me propose a toast: to Letitia Baldrige, who has helped me move through life with a minimum of justified muttering. Remember, when you toast, raise your glass and move it through the air a bit, but don't clink it against someone else's.
(11-14-12)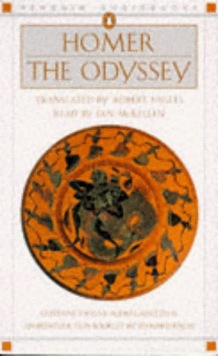 When Bernard Knox strolled the stage and lectured about Greek drama, one was enthralled, even during those asides when he was spouting off Sophocles, in Greek, in a vibrant totally incomprehensible fashion. "After studying classics at Cambridge, he fought with the Republican forces in the Spanish Civil War. While serving in the United States Army during World War II, he parachuted into France to work with the resistance and went on to join the partisans in Italy." New York Times, August 17, 2010, p. A22. He got his doctorate at Yale and taught there for many years, before going on to head Harvard's Center of Hellenic Studies in Washington. (12-29-10)
We have touched on Craig Claiborne here and there, even calling him The Great One. But we have never given him his full due, for it was Mr. Claiborne, more even than Julia Child, who set us on the road to better eating in America. He came along at the Times (1957) as food critic in a period when it fostered several seminal writers who gave a kickstart to American culture. chewing his way through city restaurants until 1975. Alongside him was Ada Louise Huxtable, first architecture critic (1963-1982) for the paper, who was so influential that real estate magnates, architects, and city commissioners paid close attention to her barbs and insights. They both symbolized a good time in New York when ideas were churning.
Claiborne's restaurant criticism and his recipes had a balance that his successors have lost. The reviews included simpler, less expensive restaurants, and paid as much attention to simple, well prepared food as extravaganzas. In the present day the critics are attracted to over-the-top, and recipes of chefs and cookbook writers try too hard to be exotic. We remember well that Claiborne took the time to respond to our missive about an ice cream flavor abolished by Good Humor: he sympathized with our plight but said unfortunately that he could not move the miscreant executive types at Good Humor. Craig, then, had a down- to- earth touch that the food crowd that has followed either lacks or suppresses. A recent article in the Columbia Journalism Review rightly hails his professionalism, but is much too kind to successor critics in New York City who lacked his keenness of taste and his restraint. Others talk about his impact on the food community and on chefs at large, but fail to capture his essence--the combination of global flavors with American joie de vivre punctuated by Mississippi memories. Once he had a $4,000 meal in Paris, creating such a scandal that the Pope weighed in with a condemnation of his licentiousness: today consumption has soared to such heights that few remember the occasion. Eventually, for his health, he had to cut back on salt consumption, so, despite his very, very salty tongue, he devised a whole cookbook of low sodium recipes. What's more interesting and most surprising than his excesses is his picks for his favorite foods:
I have a passion for hot dogs. Once a month I sneak off and have a hot dog, with sauerkraut. I went to a restaurant called La Petite Tonkenoise [in Paris], vietnamese, and I was served the first course. I was devastated by it. It was a vietnamese spring roll, it's called "cia gio". I went to Saigon, in the middle of the war, just to learn to make that one dish.
(02-24-10)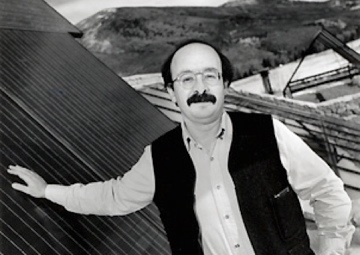 As much as anybody, Amory Lovins is Mr. Green Energy. He is the darling of the politically correct, most of the global warming alarmists, and every journalist who ever stirred a latte. It's hard to penetrate the maze of words sourrounding him, to include his own, and realize he has been a force for humanity's advancement. What makes him a hero is that he entered the lists to try to stir up practical solutions now, rather than spending his time predicting the end of the world. In other words, he's trying to do something practical about husbanding our resources, devising a sensible energy mix, and promoting a dialogue between creators of energy, big consumers of our resources, and a slowly awakening citizenry. His Rocky Mountain Institute is a clearinghouse for energy initiatives, surfacing new ideas and tracking government policy changes and other initiatives that are moving the energy debate along. He himself has advised a slew of Fortune 500 companies, trying to get them to move off the dime, rather than demonizing them. "Mr. Lovins's basis thesis: Energy efficient is good business because it cuts costs—and that big moves to boost efficiency are better, and ultimately cheaper, than little ones." (See Wall Street Journal, July 25, 2005, ppR6-R7. Lovins says: "If such popular hybrid power trains are mated with ultralight auto bodies, better aerodynamics and better tires, this can save 69% of light vehicles' forecast fuel use in 2025." Carbon composites are much lighter than current components, and they absorb huge amounts of energy in a crash. He feels Detroit has such troubles, because it has totally geared itself up for producing fuel-inefficient vehicles: this is probably his key idea—that the old industrial titans have relentlessly pursued strategies involving energy that are self defeating in the long run. Even today, he notes, politicians and the like tend to revert to the wrong question. They talk about increasing energy supply, rather than getting as focused as they should on energy efficiency. In September 2008, the Economistcited his frustration with futile government subsidies for the energy sector:
And that is what could now happen globally, he reckons, pointing to the American example. He observes that a similar combination of high prices and supportive public policies (at the state level this time, given the federal government's hostility under Mr Bush to all things green) has once again set off a quiet surge in efficiency. He calculates that during the decade to 2005, over three-quarters of the increase in energy services enjoyed by Americans was due not to new supply but to efficiency gains. At the same time, Congress has been lavishing subsidies on oil, gas and nuclear power. The 2005 Energy Policy Act, which John McCain called the "Leave no lobbyist behind" bill, handed out over $80 billion of such supply-side lard
Lovins, to our relief, is the usual energy alarmist conservationist. He probably trusts the market to produce energy resource and energy system innovation—more than government. And he is cheered by the fact that there now is substantial venture capital money backing innovation in both the green fuel and energy efficiency areas. Importantly, we think, he was a disciple of David Brower, longtime head of the Sierra Club and then Friends of the Earth, who also had a long view at how we should look at the earth's problems.
See our own take on the burgeoning natural fuels movement, which has now reached critical mass. (10-14-09)

43. The Coach of 1998: Kathy Delaney-Smith
42. Baron Pierre Le Roy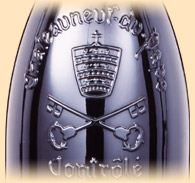 Baron Pierre Le Roy de Boiseaumarie, a fighter pilot in World War I, displayed great heroism aloft. A cavalryman at the start, he changed to the Air Force and, near Guyenmer, shot down twelve enemy planes, only seven being recorded. He was shot down twice and seriously injured. He was awarded the Military Cross and became a Chevalier of the Legion of Honor. This, however, is not the source of his fame. At war's end, he went to Chateauneuf du Pape, marrying Melle Bernard Le Saint, owner of the renowned Chateau Fortia. Soon enough he gave up the law and dedicated himself to wine.
Fraud, a business slump, phylloxera, and more afflicted the wines of the Rhone. The growers of Chateauneuf begged Le Roy to lead them out of their quandary. In 1923 he promulgated a Syndicate with strict rules that set the stage for the Appelation d'origine controlee system enacted in the 1930s. The Syndicate gave birth to a system of legal controls which:
limited the geographic area in which Chateauneuf wines could be produce
detailed the grape varieties that could be used
set out the manner of cultivation
fixed the percentage of alcohol at 12.5%
established compulsory sorting at harvest, with at least 5% of the crop to be discarded
After much conflict during which his wine was even boycotted, Le Roy and the other growers prevailed. He then led several wine organizations and was made Commander of the Legion of Honor. Chateauneuf-du-Pape is said to boast the strictest wine controls in the world (according to Alexis Lichine). His leadership is said to have saved the region and, because of the Controlle laws which followed, saved the French wine industry as well.

In this age of arrivistes in which wine prices have become inflated beyond reason, the wines of the Rhone are the best buy in France. Chateauneuf-du-Pape is the centerpiece of the region, all because of the gallant Le Roy. (1/23/08)


41. Maurice Hilleman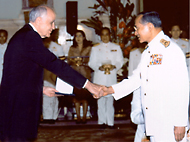 Fame is a whimsical spirit. It visits movie stars and others of very little consequence. But it leaves the American public in ignorance of one of the world's great scientist who surely saved millions of lives. "Of the fourteen vaccines routinely recommended, he developed eight: those for measles, mumps, hepatitis A, hepatitis B, chickenpox, meningitis, pneumonia and Haemophilus influenzae bacteria." "It was while with Merck that Hilleman developed most of the 40 experimental and licensed animal and human vaccines he is credited with, working both at the laboratory bench as well as providing scientific leadership" "Robert Gallo, co-discover of the virus that causes AIDS once said, "If I had to name one person who has done more for the benefit of human health with less recognition than anyone else, it would be Maurice Hilleman. Maurice should be recognized as the most successful scientist in history." One scientist says that Americans have added 30 years to their lifespan over the last century. He suggests that virtually all that gains is due to vaccines, so many of them created by Hilleman.

"In the early 1950's, he made a discovery that helps prevent influenza. He detected a pattern of genetic changes that the influenza virus undergoes as it mutates. The phenomenon is known as drift (minor changes) and shift (major changes). Vaccine manufacturers take account of drift in choosing the strains of influenza virus included in the vaccines that are freshly made each influenza season" (New York Times). (10/24/07)


40. Barbara Stanwyck
"Lady Be Good," a recent New Yorker (April 30, 2007, pp. 42-49) account of the actress Barbara Stanwyck clearly does not capture its subject, and it is padded with a lot of fuzzy interpretation of the roles she played. Born in Brooklyn as Ruby Katherine Stevens, she early lost her mother to a streetcar accident, and her father vanished fast afterwards. She moved from foster home to foster home, but had enough steel in her system to more than survive, first as a hoofer on New York's stage, then as a Hollywood actress. Amazingly, she made 83 movies. She rises above the pack not only because she played such a range of parts, but because she kept going—successfully—with very little complaint about tough roles or tough times. A lousy mother, she clearly tried to be shunt of her son, pushing him out into the world alone, almost replicating her own experience. Except that he turned out to be a mess—with some jailtime and other problems. Early on in life, we did not like her, finding her movie persona to be too steely. Little did we know that it testified to the grit that lay at the core of her being. Nor did we know how electric and fun she was in her more bumptious days, playing a very alluring songstress in Ball of Fire. (8/1/07)

39. Castner's Cutthroats
Nobody knew their name, and nobody knows them now. But this was an extraordinary unit, the only one of its kind ever in the Army, that did yeoman service in Alaska against the Japanese in World War II—in forgotten battles not celebrated in Washington. "The Alaskan scouts of WW2 certainly fit the definition of 'forgotten' veterans. They were organized through the initiative of General Simon Bolivar Buckner's Alaskan Defense Command's intelligence officer, Colonel Lawrence V. Castner (West Point 1932). This relatively small unit was comprised of Aleuts, Eskimos, sourdough prospectors, miners, hunters, trappers and fishermen. They had nicknames such as 'Bad Whiskey Red,' 'Quicksilver,' 'Aleut Pete' and 'Waterbucket Ben.' From 1941 through 1943 under their official designation of 1st Combat Intelligence Platoon (Provisional) these rugged outdoorsmen conducted reconnaissance and intelligence gathering missions and spearheaded amphibious assaults during the campaign in the Aleutian Islands." The best account of them we have found is John Dwyer's "Remembering the Alaska Scouts," American Thinker, November 12, 2005. They were led by Captain Robert H. Johnson and Lieutenant Earle C. Acuff. "In charge of training, Acuff emphasized exercises that strengthened the legs of these men, who would have to carry everything they needed in Trapper Nelson packs for long—range patrols. In some cases, Scouts walked over 90 miles in three days over corrugated tundra."

"In their first missions, Scouts reconnoitered several islands, then traveled north to the Pribilofs to provide Gen. Buckner with early warning of enemy movements. When plans were finalized for recapturing the Aleutians, Scouts led the way—back to Attu and Kiska, on to Adak and Amchitka, to Semichi and Agattu, then on up to the far Pribilofs." These gallants, who never wore uniforms but just their roughies, had to show the way to Special Forces. "The assault on Kiska in August 1943 was the Scouts' last mission. Ten thousand Japanese were reportedly on the island. Nobody really knew how many there were—if any. The Scouts led troops from the 1st Special Service Force 'Devil's Brigade' onto the island."

Wikipedia gives an idea of who these men were: their names included Bad Whiskey Red, Aleut Pete and Waterbucket Ben. One of the major successes of Castner's Cutthroats was the location of an airfield. The army had lost several planes not to the Japanese but to Alaskan weather. In order to shorten the distance between the Japanese and American air bases the military needed an additional airbase. Alaska's terrain made it difficult for one to be located. Castner's Cutthroats found a lake and ingeniously proposed to drain it and use the sandy bottom floor for landing. (6/13/07)

38. Reinhold Messner—Without Oxygen
Born in 1944, Messner was the first man up Mt. Everest without oxygen (1978), then the first to do it solo (1980), again without oxygen, then the first to ascend all fourteen peaks over 8,000 meters above sea level(1986). We know he still has some surprises for us. He is distinguished for climbing alpine style—with minimum equipment and a minimum of back-up help. He has written about 50 books, appeared in a movie, and often commented on in books and articles. Outside magazine has frequently covered his various adventures.

As singular is his present life, which is recounted in an interview he gave to the Independent, June 13, 2006:

Over the past decade he has been working to create a network of "mountain museums," five different sites connected by their focus on the relationship between man and mountain, and by their majestic locations. One is housed in Messner's own summer home, Schloss Juval, a 13th-century castle where fading medieval frescoes adorn the walls and elaborate statues of Hindu gods are dotted around the overgrown grass. Another nestles in the foothills of South Tyrol's highest peak, the Ortler, almost within touching distance of the majestic Val Senales glacier.

But the jewel of Messner's project is his flagship museum at Castle Sigmundskron, just south of Bolzano. Its planning and construction has been delayed for years by political squabbling and practical setbacks. Messner, however, is not a man to give in. Over the weekend, after months of wrangling, Museum Firmian threw open its towering, oaken doors to the public. The final piece in his jigsaw was laid. "I am now fulfilling a dream I have had for years," Messner says.

"Climbing has so much more culture than all other activities put together," Messner says. "There is no culture in tennis, just a few names, a few dates. No big culture in soccer. But we have thousands of books, great philosophers, thinkers, painters." His rhetoric is a little overdrawn, but then, he's a mountain man. Some think he is out of Wagnerian opera, but we prefer to think he emerges from the Italian tradition—the opera we much prefer. (4/24/07)

37. Mr. Alternate Energy
"Stanford Ovshinsky may not be a household name, but his inventions have the power to change the world" (Economist, December 2, 2006, Technology Quarterly section, pp. 33-34). With red ink constantly flowing in his Energy Conversion Devices and naysayers ever abundant around him, he has forged ahead on solar energy and hydrogen power, making it happen even when almost everybody said it could not be done with economies of scale. He is Edison's worthy successor, but he is in the Detroit orbit, instead of New York beside which Edison hovered. "But what lifts Mr. Ovshinsky into the league of genius inventors is something less common: success. He is the inventor of the nickel-metal hydride (NiMH) battery, which is used to power everything from portable electronics to hybrid cars; around 1 billion such batteries are sold every year. He has also made advances in information technology … and holds critical patents relating to thin-film solar cells, rewriteable optical disks, a new form of non-volatile memory and flat-panel displays." All these discoveries rely on his work in the "field of disordered or 'amorphous' materials, since named 'ovionics' in his honour." (1/31/07)

36. Lewis Ginter: Father of Elegant Richmond
A New Yorker, Lewis Ginter made his way to Richmond, settling there in 1842. He made and lost a few fortunes—in textiles, banking and finance, and finally in tobacco where his interests were eventually combined with the Dukes in American Tobacco. He was responsible for the Jefferson Hotel, the Ginter Park neighborhood, and, of course, the Lewis Ginter Botanical Garden via his niece Grace Arents. His gift of a land parcel provided a new home for the Union Theological Seminary, which relocated from Hampden-Sydney in southern Virginia. Though from the North, he fought rather successfully for the South as an officer during the Civil War, which is why he came to be known as Major Ginter. He founded the Daily Times and served as its first publisher. He built an amusement park by the lake and named it Lakeside: it had a small zoo, games were played for adults and children, and the lake was used for winter and summer water sports.

Curiously he was a major force in shaping Richmond, but there is a dearth of local literature about him. His impact on the City cannot be overstated. In this regard, local historians should look into "The Fifth Avenue of Richmond," a Master's thesis done by Kerri Culhane at the State University of New York. In it one can learn about the pervasive domino effect Ginter had on the development of Richmond. He was an investor in the Richmond Locomotive Works, even put a stretch of railway in Richmond, and backed the extension of Frank Sprague's Richmond Union Passenger Railway, which, in 1888, became the first streetcar system in the U.S, into Ginter Park in 1895. He and his niece Grace Arents seemed to have a hand in everything good that happened to the city. Those wanting some account of his doings should secure Lewis Ginter's Richmond, a modest little volume in its third printing, by David D. Ryan and Wayland W. Rennie, from the Dietz Press in Richmond. Though he was a bachelor, we can surely say he was the real father of Richmond; it has since become an orphan. (9/6/06)

35. Emilie du Chatelet
We often simply do not hear about the great ones. Certainly that was true of the Marquise du Chatelet, subject of a recent biography by David Bodanis called Passionate Minds: The Great Enlightenment Love Affair. She was Voltaire's mistress, but it is all too apparent that she had a greater mind than he did. Very remarkable in a society that did not afford credit or education to women. "Immanuel Kant said that counting Emilie as a great thinker was as preposterous as imagining a bearded woman." "Her greatest was to translate the 'Principia,'" not only taking Newton's Latin work and putting it in French, but using calculus as a clearer way of presenting Newton's geometric proofs. She was very passionate about mathematics—and her lovers—and brought great zeal to both her studies and her relationships. "Voltaire declared that du Châtelet was 'a great man whose only fault was being a woman.'" (6/14/06)

34. Za wolność
"Za wolność waszą i naszą"—For freedom, yours and ours—was General Bem's standard carried during the Spring of Nations, the series of national revolutions that erupted in 1848 across Europe.

We are indebted to Eugene Bem, great, great, great, great grandson of the great freedom fighter Jozef Bem, a hero of both the Polish and Hungarian peoples, for much of the account that follows:

Jozef Zachariasz Bem was born on March 14, 1794 in Tarnow, a town 50 miles east of Krakow, in the Austrian Empire. Jozef Bem moved with his family from Tarnow to Krakow. He joined Napoleon's legions as a fifteen-year-old cadet. As a lieutenant in the artillery, he took part in Napoleons 1812 campaign, and was among the first of Napoleon's troops to enter Moscow.

Bem became a teacher at a Russian military college, where he carried out research on a new type of rocket missile. He published his research results along with extensive illustrations (Notes sur les fusees incendiaries). Falling out with the Russians, he moved to Galicia in 1822 and conducted research on steam engines and their application, again publishing his findings (O maszynach parowych).

In November of 1830, an anti-Russian uprising broke out against the Czar and Bem immediately joined the Polish insurgents. He arrived in Warsaw and was given a major's commission and the command of the 4th Light Cavalry Battery, which he led during the Battles of Iganie and Ostroleka.

After the failure of the Polish uprising, Jozef Bem escaped to Paris where he wrote his next work on the National Uprising in Poland (O powstaniu narodowym w Polsce). To earn money, Bem continued his military career, advising and organizing armies in Portugal, Egypt, and Italy.

During the 1848 Spring of Nations uprisings, Bem at first organized the defense of Vienna, then later abandoned the Habsburg cause and joined the revolutionaries. Next he went to Hungary. He became the commander-in-chief of the Transylvania army, clearing Transylvania of Habsburg Austrian soldiers, thereby becoming a Hungarian national hero. In 1849 he was given the supreme command of the entire Hungarian army. But when the Tsarist armies invaded Hungary, the Hungarian forces were overwhelmed and collapsed in August 1849. The Hungarians, as a sign of respect, still refer to Jozef Bem as "Bem Apo" (Uncle Bem) to this day. Commenting on the Spring of Nations, Karl Marx said, "Russia begin to breathe again and gather enough strength to deliver the final blow to the Revolution of 1848 in its last refuge, Hungary. And even there, the last knight to oppose Russia was a Pole—General Bem."

Bem next soldiered for the Ottoman Empire. Bem changed his name to Amurat (Murad), first advising the Ottoman Army and then became Governor of Aleppo, Syria where he fought the Druz. Amurat Murad Pasha (General Jozef Bem) is still respected by Turks and Christians in Aleppo to this day. He died suddenly, ostensibly of malaria, in Aleppo in 1850, his ashes not brought back to Poland until 1929. He was many times a hero—in the Polish Uprising of 1830-1831, for the Hungarians in 1848, and in support of national movements across Europe. His skills were such that he could extract advantage from small forces and meager supplies, striking considerable blows against the Tsarist and Hapsburg Empires he opposed. He symbolized Europe at its best, the Continent lashing out for freedom from the self-imposed chains of Empire and rigid tradition.

In Hungary Bem was idolized by the great Hungarian poet Sandor Petofi who served as his aide de camp. Petrofi, perhaps best of all, sounded the cry of freedom in Hungary's National Song, which stirs Magyar hearts in the present day:

The sword is brighter than the chain,
Men cannot nobler gems attain;
And yet the chain we wore, oh, shame!
Unsheath the sword of ancient fame!
For by the Magyar's God above
We truly swear,
We truly swear the tyrant's yoke
No more to bear!

33. Hugh Thompson
"Hugh Thompson, an Army helicopter pilot who rescued Vietnamese civilians during the My Lai massacre, reported the killings to his superior officers in a rage over what he had seen, testified at the inquiries and received a commendation from the Army three decades later…" (New York Times, January 7, 2006).

32. St. Louis Cathedral, New Orleans
St. Louis Cathedral re-opened for mass on October 2, 2005, a sure sign that the soul of the city did not evaporate with Katrina and with the parade of misadventures politicians of all stripes brought on New Orleans during the disaster. "Katie Mello, 30, came to church with her fiancé and mother. Mello grew up in New Orleans and now lives in Orlando. The couple plans to get married at the cathedral in June and returned to the city to bring back relatives who had evacuated." See the Boston Globe (Associated Press), October 3, 2005, p. A3. Twice rebuilt, its history reaches back into the French and Spanish periods and contains the remains of 8 former bishops. It is the oldest cathedral in America. Part of America's most musical town, its organ is naturally a spectacle to behold. Surely this cathedral is the anchor of the French Quarter which came out of the hurricane relatively unscathed. Perhaps this grande and doting dame saved the Quarter. (11/30/05)

31. Big Jock Elliott
"Big Ideas are so hard to recognize, so fragile, so easy to kill. Don't forget that, all of you who don't have them." - Jock Elliott

All about Bigness. Jock—John Elliott, Jr.—was all about bigness. He owned the territory. It wasn't just that he cherished and took himself to be a protector of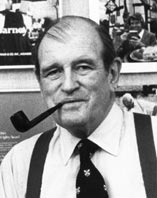 good ideas; or that his own stature cast a long shadow when he was in the room with you; or that he, along with David Ogilvy, the founder of and his predecessor as chairman of Ogilvy and Mather, felt that the ticket to great accomplishment was great people.
Most importantly, we think, he grasped spiritually what bigness was all about and what it could do. Twenty years ago or so, just after a visit when he was seeing us to the elevator at O & M's then headquarters along Madison Avenue, he said, "You can just sense when a big man is in the room." Then, he felt, you experienced the magnetic force and radiance of the larger than life character you had encountered. Those were the days, incidentally, when Ogilvy's band of brothers stood head and shoulders above any ad firm in the world, perceived by friends and competitors alike as the aristocrats of the trade who could sell a lot but do it with class. Selling with class has a whole lot to do with a company's ability to spread itself across the globe.
During his reign, the firm pushed itself into every corner of the world and even developed a global lingo, celebrating its "crown princes" (people on the fast track) and "barons" (the bosses of global regions). At their best, they were supreme wordsmiths, but they used words to create elegant pictures. Surely he was the inspiration for Big Ideas on The Global Province.
At a recent dinner in one of New York's finer Greek restaurants, he confessed to us that he was simply befuddled by ads in the present day. He allowed: "I just don't understand them." We all share his puzzlement, since ads now more or less talk about any distraction, studiously avoiding the fundamentals of the product. The products themselves are less and less distinguished: companies have taken to selling everything but, because the products are hollow and commoditized. And marketing itself addresses very small micro-slices of the marketplace, no longer beaming its messages to the whole of America. It's hard to have Big Ideas about small products and small markets, so nano-thinking has taken over the stage and tried to come to grips with a declining economy by offering niche products aimed at fractions of the market. In this respect, advertising has become a force that divides instead of uniting America. What we need, of course, are more durable, global products that don't grow obsolete.
This is not to say that he did not pay attention to little things. When somebody came to visit at his office, he always went out himself to greet his guest. As for his employees, he vowed, "If our people don't go out to meet them, I'll cut their throats." Like William P. Montague, Elliott thought, "Manners are morals in little things."
Black Jock Elliott. On Saturday, October 28, 2005, he passed away at Mount Kisco Hospital, a jump away from his house in the country. He was a New Yorker through and through, but also thrived on his Scottish lineage, a country he visited often. Out by the sea near the remains of a Scottish castle, he once greeted us after our weary journey with a sumptuous picnic basket, full of sandwiches—and single malt Scotch, of course. He loved to acknowledge that a brigand, Black Jock Elliott, was amongst his forebears—maybe the very one celebrated in this poem:
Jock Elliott raised up his steel bonnet and lookit,
His hand grasped the sword with a nervous embrace;
Oh, welcome, brave foemen,
On earth there are no men
More gallant to meet in the fray or the chase.
Little know you of the hearts I have hidden here;
Little know you of our moss trooper's might;
Linhope and Sorbie true,
Tundhope and Milburn too,
Gentle in manner, but lions in fight.
The Scottish ancestry added just a few more inches to his height, and powerful stories to his fishing lore.
Father Christmas. We liked his retirement greatly. We would still have one martini together whenever we met, but just stretch the drink out longer than we did in the 20th century. And he gave himself over to Christmas which had been a big thing for him as a youngster and grew into a huge avocation as he put on years. He collected Christmas lore and paraphernalia. The Grolier Society had an exhibition of his Christmas books which was memorialized in a catalog entitled "A HA! CHRISTMAS." Later on, he authored a book Inventing Christmas: How Our Holiday Came to Be, which we called the ultimate branding job in our "The Branding of Christmas."
On Character. Well, Jock Elliott had an abundance of character. So we need not mourn his passing but rather celebrate his magnitude. We only hope and presume he will come spend some moments with us as a Spirit of Christmases Future. David Ogilvy (as related by Ed Ney) said of him:
What makes Jock so good? Wisdom. Decency. Civility. Fairness. A deep keel. Intellectual honesty. Eloquence. CHARACTER. … He is a Gentleman with brains.
Elliott stills peeks through the curtains at a few of us. We remember that he always got up and came forward to the front of the restaurant when entertaining us for dinner. At a lunch we gave he waxed on about fire engines and such, having just visited our own office in a converted firehouse in the west 30's. Maxwell MacLeod of Iona even hears Jock's call, way over there in the fastnesses of Scotland:
" July day on Iona and my friends say;
'Let us go to Staffa in the old fishing boat.'
And the isle of our winter dreams appears out of the mist,
As we sip champagne and complement the girls on their summer dresses.
And make a bit of a fuss of stowing the weed girt anchor on the grey deck


But I am sad. In my mind' eye I see dear old Jock
Who gave Staffa as a present to his wife for her sixtieth birthday,
And then after a day she gave it to the nation.
I want him there. I want to hear his sanguine craque
And see him holding Ellie' hand.

It is perfect. The shearwaters act out their names.
The blustering Tammy norries show off their tartan beaks.
And Staffa seems more wonderful than any place on earth.
The sea heaving and gasping as we approach the little jetty
With a punctilious excellence born of the love of our passengers.

Why does beauty make us so sad?
Sand papering our senses.
We take the little dingy into the cave
The echoes of lost friends are everywhere
And I sing a song for Jock and Ellie."

Bereft yet content."
N.B. Staffa's an island gifted to Scotland by Jock Elliott. We thought, as he told us, that he had just given Ellie a cave but he did that, and then some. We're sad to say we missed the birthday party he gave her at the Rainbow Room. (09-01-10)
31. Chuck Leavell
How unlikely! Chuck Leavell, who has played for rock groups such as the Allmans, George Harrison, Eric Clapton, and the Rolling Stones, also just happens to be a premier conservationist and treeman. In Dry Branch, Georgia, he and his wife have covered his family's 2,000-acre plantation, Charlane, with loblolly and slash pine, turning it "into a nature preserve that draws corporate hunting parties and budding foresters from Yale." See the New York Times, May 19, 2005, pp.D1 and D4.
He's authored two books, one on forestry called Forever Green: The History and Hope of the American Forest, and a memoir, Between Rock and a Home Place. Though he has testified before Congress on behalf of trees, "'Chuck is not a celebrity spokesman who needs to look elsewhere for his message and inspiration,' said Larry Wiseman, president of the American Forest Foundation, which represents 51,000 independent tree growers." Leavell, incidentally, serves on the board of this Foundation (www.forest
foundation.org/cms/pages/5_3.html). (6/1/05)
30. The Lord God Bird
"The ivory-billed woodpecker," long thought to be extinct, "has been sighted in the cypress and tupelo swamp of the Cache River National Wildlife Refuge in Arkansas…" (New York Times, April 29, 2005). It is "a creature called the Lord God bird, apparently because that is what people exclaimed when they saw it. ... With its 30-inch wingspan and formidable bill … the ivory bill was the largest of American woodpeckers, described … by Audubon as 'the great chieftain of the woodpecker tribe.' ... The last documented sighting was in Louisiana in 1944." On February 11, 2004, Gene M. Sparling III, out on a kayak trip, sighted the bird, which he noted on a website, eventually leading to confirmation by leading ornithologists (www.ivorybill.org/video.html). See excellent Birder Blog, one of the best blogs we have seen, which tells of a forthcoming book about this discovery by Tim Gallagher called The Grail Bird. Also see www.
bridgerlandaudubon.org/ivorybill%20News%20Release.htm. Ms. Laura Erickson, author of Birder Blog, does a moving essay on how the Lord God Bird helps us believe in things unseen (www.lauraerickson.com/BirderBlog/FTBTranscripts/2005-April/Ivory-billedWoodpecker.html). If you are just starting to take a look at birds, as we, we recommend you take a look at our "Birding in North Carolina" note in Best of Triangle. (5/11/05)
29. Mo Ghile Mear (My Darling)
This song of heroism, of love's lament, and Jacobite subversion is so stirring that anyone who believes in heroes should give it a listen. One version with Sting is to be found on an album of the Chieftains (Long Black Veil) that has a fine medley of songs. "He is my hero, my dashing darling / He is my Caesar, dashing darling / I've had no rest from forebodings / Since he went far away my darling." It's in honor of Prince Charles Stewart (Bonnie Prince Charlies), and sung to a Scottish air—"The White Cockade." Should you need to brush up on your Celtic, visit the following site where the Irish is laid out for you phonetically (www.celticartscenter.com/Songs/Irish/MoGhileMear.html). (4/27/05)
28. Walter Beinecke, Jr.
Beinecke saved Nantucket, having run it as his private duchy for a number of years. See The New York Times, May 25, 2004, p. A25. He ploughed money into the place, virtually fixing up the whole of the waterfront, building by building. Containing the daytrippers who basically bought low-end articles and food that ran down the tenor of the place, he worked to attract a well-heeled tourist set. He virtually controlled the local government, preventing, for instance, the building of high rises and propagating a code that controlled the looks of virtually all structures. For various personal reasons, he eventually sold out and moved off Island. Oddly enough, he spent his last years in Austin, Texas, a town without a plan if you ever saw one. Now Nantucket has turned into a haven for fat cats who tear down million dollar houses to build 4 million dollar extravaganzas. And it has gotten much too crowded. Full of busy people away from the City, it is no longer a place of leisure. But, for 30 years, it was paradise, all because of Beinecke. By the way, he also gave Yale its handsome Rare Book Library.
27. Paul Farmer
You can find out about Paul Farmer simply by pouring through the Internet or by reading his book Pathologies of Power: Health, Human Rights, and the New War on the Poor or by reading Tracy Kidder's book about him, Mountains Beyond Mountains: The Quest of Dr. Paul Farmer, a Man Who Would Cure the World. A long time ago, he broke free from conventional medicine and medical lucre to take on the poor, which is what he thinks medicine is all about. He set up a community based healthcare system in Haiti that not only brought affordable care to the poor but went beyond this to attack the social causes making for illness. Then too, he upset the applecart in treating tuberculosis, showing that an intensive medicine-based approach was the best way to deal with TB, particularly so that the poor would not develop an immunity to treatment. He has gone on to work at the Harvard Medical School and on as well to other impoverished spots on the globe. Appropriately, he is both physician and anthropologist. To read in detail about him and his achievement, see www.pih.org/whoweare/bio_paul.html.
Update: Farmer's work, as it turns out, has been supported by some pretty bountiful angels. Remarkable Tom White of Cambridge, Massachusetts and Jupiter, Florida has virtually given away the whole of his considerable fortune, much of it to Partners in Health, Farmer's organization. Indeed, Partners has named a treatment center in Haiti after him. You can read about all his good works in the Boston Globe, March 23, 2004, in an article by Bella English. Virtually the whole of his philanthropy has been focused on the poor, both at home and around the world. White has been a long-time supporter of Partners: Bill and Melinda Gates, through their Foundation, have since become major contributors. Time Magazine called White the best philanthropist of 2001 in an article entitled "Quiet Giver" by Dan Kadlec.
26. Benjamin Thompson Remade America
The name "Benjamin Thompson" seems to be attached to men of powerful, diverse talent about whom we know too little. We could be writing here about Benjamin Thompson, Count Rumford, who rivaled Benjamin Franklin in his interests and range of output, but, as a Loyalist, is little remembered in his native America. To learn about this American whose digs in the Boston suburbs you can see today but who went on to make his real mark in Europe, see http://en.wiki
pedia.org/wiki/Benjamin_Thompson. Here, however, we will talk about 20th-century polymorph Benjamin Thompson, involved with two great architectural firms: The Architects Collaborative of Walter Gropius fame, and one named after himself (BTA). To boot, he was founder of Design Research, which back in the 70s was the way to bring some color into your life and your home, as well as just being a great shop where you wanted to spend an hour or two. He built a building in Cambridge for D/R (1969) that is taken to be a masterpiece. So he was Sir Terence Conran before Conran happened onto the scene as designer, store magnate, and restaurant founder, and Martha Stewart before Stewart turned homemaking into an artform. As Robert Campbell of the Boston Globe said, " Probably no other architect of his time did more to change the face of America than Benjamin C. Thompson." (See www.bta-architects.com/c/Benjamin
ThompsonFAIA.html.) As well, he both taught at Harvard and succeeded Gropius there as Department Chairman. Fittingly, he authored an essay in 1965 called "Visual Squalor and Social Disorder." As such it was fitting that he designed Faneuil Hall in Boston and South Seaport in New York, living proof that if you can convert squalor into an attractive, planned shopping environment, then you can have both social and economic order in America's rundown cities. Born in St. Paul, educated at the University of Virginia and Yale, he settled in Cambridge where he achieved a happy marriage of academia, professional endeavor, and retail moxy—these 3 strands intermingled to good effect for urban, affluent America that was adding esthetics to the plainspoken world of the 1950s.
Design Research (1953 to 1978), which collapsed as a result of poor management under subsequent owners, was without parallel. Music ran in the background. You could look into the store through the inviting windows created by Thompson. Design goods from Knoll, Hermann Miller, Noguchi etc. peopled the shelves. We remember best the Marimekko fabrics out of Finland: stylish women of the days could buy wonderfully multi-colored dresses there while gentlemen could purchase buoyant bow ties that lit up any dinner party. For more on D/R, read "Is There a D/R in the House?", The New York Times Home Design Magazine, October 12, 2003, pp. 58-62.
25. Falling Down Success
"I left every problem I had at the bottom of the gorge that day," said Kirk R. Jones, 41. After his parents closed the family business and he was out of a job, Mr. Jones had fallen into considerable depression. He took the plunge over Niagara Falls on October 20 and more than lived to tell the story. Even with broken ribs and a bruised spine, he has now come out smiling. His miracle stunt, an 18-story fall, revived his spirits and his job prospects, while putting him in touch with immortality. He has been called by The Toby Tyler Circus in Sarasota, Florida, and he is to take up his duties with it in Houston on January 9. See The New York Times, December 19, 2003, p. A33.
24. Piano Island
When The New York Times is at its best it brings us offbeat cultural stories from around the country and across the globe that enlighten us in ways that its ordinary political and economic coverage never does. Such was the case with "The Piano Triumphant (With No Bourgeois Taint)," a Friday story that appeared on September 26, 2003.
Apparently the Yins, a wealthy banking family, arrived in Gulangyu in the 1920s, a one-mile square island that already housed a dozen foreign consulates, all an outgrowth of foreign dominance in China. With European style architecture, it was a wonderful retreat for the well to do. Many residents were Christians, and this led to a plentitude of churches, each with a piano, that were soon bursting with music. This led to a string of musical Yins, to include a baritone who settled in Los Angeles in the 1980s, Yin Chengdian, a music teacher who founded the Xiamen Music School in the early 1990s, and Yin Chengzong, a terribly talented pianist, born here in 1941.
Of course, the Cultural Revolution (1966-1976) was devastating for him and the island. But in 1967, he smartly brought his piano to Tiananmen Square and played revolutionary odes to Mao. Richard Kraus at the University of Oregon, author of Pianos and Politics in China, calls him a hero who saved the piano from destruction in those atavistic years. By this and other means, Yin separated himself and the piano from Western culture, saving, if you like, remnants of musical tradition in China. Later he wrote "Yellow River Concerto," that became part and parcel of official Maoist China.
Finally he left for Manhattan, where he lives now, since his ties to Mao and company made him somewhat persona non grata after the death of the dictator. Currently he is engaged in a concert tour of China as part of an effort to restore the island, which has decayed and lost much of its population. Up to 200 buildings are to be refurbished. The government has also opened a piano museum, all part of an effort to make it more tourist- friendly. We notice that Fujian Province is just across from Taiwan: Is it not possible that well-heeled Taiwanese may beat a path here as relations continue to build between Taiwan and the mainland? At least in the Yin's one square mile, China is about something more than relentless production, as it celebrates its ties to classical music.
23. Bugging Out
Years back, before a real highway took the adventure out of driving the Baja Peninsula, we tooled down to one of the Bahias in a Doodlebug nee Herbie nee Beetle. This was the early 60s, when Volkswagen Beetles were the smart cars for college kids, prudent suburbanites, and travelers who knew they would not break down. They would make it up and down hills and rutted roads that would disable your average American car and even your pickup. We sailed by more than one imperiled vehicle on our trip. The cars have long since disappeared from Europe (1978) and America, though a neo-Beetle, souped up and too stylish, has returned to America's shores. The Beetle went on for years, however, in Mexico, where it provided cheap, reliable transportation well adjusted to that country's terrain and economy. If we read correctly, 21 million of these people (i.e. Volkswagen means people's car in German) cars were produced in all. We miss it: this is the car from cheaper, simpler, more reliable times sold in plain, elegant Doyle, Dane, Bernbach advertising that said in effect, "Here you have it, and you can rely on it." See Economist, July 12, 2003, p. 59. To go into the history of the Beetle, we suggest you visit a car history site at www.thehistoryofcars.com/volkswagen_beetle.html.
22. Mr. Conservancy
We had never heard of Richard Hooper Pough until The New York Times ran his obituary on June 17 (p. C11). Born in 1904, he was involved—effectively, we should add—with a host of the organizations that have kept nature—green areas plus fauna and flora—somewhat alive even in the face of developers and polluters, starting back in 1932. His long career included stints at the Audubon Society, where he wrote several birds guides and helped protect a number of species and at the American Museum of Natural History in New York. He was a founder of and first president of The Nature Conservancy, which uses private funds in order to buy and perpetually protect important stretches of wilderness. Later yet, he was involved with other nonprofits that helped guard wildlife and wild areas, and was a primary force in saving a host of ecologically important areas around the United States. One writer credited Mr. Pough with "practically inventing the land preservation business in this country." He has left a host of memorials to himself around the country—all green.
21. History Rescued
Since World War II, Japanese nationalists and a clutch of government ministers given to denial have tried to obliterate all mention of Japanese atrocities from the history books about the war. Unit 73l used Chinese prisoners as guinea pigs, infecting them with diseases to see how long it would take them to die. This and the horrors stemming from the Japanese invasion of Manchuria, Korea, and other places were obliterated by the Ministry of Education. But Sabura Ienaga, not to be quieted, kept alive these memories, motivated by guilt and by the dictates of his chosen career as academic and historian. See The New York Times, December 10, 2002.
20. Black Aphrodite
Ms. Yvette Jarvis symbolizes just how fast Greece is changing. She is part of Greece's immigrant population which, at almost 10% of the nation, is remaking politics and everything else. An African American from the housing projects in Brooklyn, she had already done well in Boston, getting a degree in psychology from Boston University and headed toward Harvard Law, when she went to Greece, having picked up a Greek husband along the way. As a woman basketball player, she became known as The Black Diamond. Then, with modeling and show business, came the title The Black Aphrodite. TV and singing made her a well known figure, who now in her forties has now become a councilwoman in Athens. Slowly the face of politics in Eastern Europe and even in the Middle East is being transformed as women with a different agenda than men claw their way into power. See The New York Times, November 30, 2002, p. A4.
19. The Race Goes to the Indomitable
Rather early in life, Laura Hillenbrand was struck by chronic fatigue syndrome, a disease on the increase which nobody seems to understand. The weariness, the ache of every motion, and the uncertainty of when she will be up or down confines her to her apartment in Washington, D.C. Nonetheless, she ground out the tale of Seabiscuit, a racehorse of the 1930s who went on to become tops in the United States, winning ribbons for the Howards of San Francisco, who snared him when all the smart horsepeople in the East passed him by. A dowager in San Francisco, close to the Howards, remembered for us the other day the thrill of it all, as Seabiscuit compelled admiration from all the nation. Ms. Hillenbrand is clearly as much the hero as this steed, for writing simple, fun, uplifting prose that made the story a bestseller and for keeping going when, her get-up-and-go long gone, she was surely tempted to go to sleep. She reminds us, too, of Proust the asthmatic who felt dramatic clarity in the late afternoon—in his rooms—and conveyed to us in his writing some vivid sensations and fruitful memories of the past. She regards the Depression as "the most critical decade in American history." Indeed, she is apparently doing her next book on "another 1930s athlete, not a horse." Obviously she finds in the Depression inspiration, not sadness, considering it to be the era when a nation in difficulty regenerated itself by taking a totally different tack. To read more about Laura Hillenbrand, see Jennifer Frey's "Against The Odds" in The Washington Post, March 9, 2001, p. C1. Also look for a Thoroughbred Times article about her dated February 20, 2002. For 33-year old Ms. Hillenbrand, clearly the best is still ahead. Click here to order Seabiscuit: An American Legend.
18. The Wendroff
It's not a DeLorean, but we suspect it will become much better known worldwide. Arnold Wendroff of Brooklyn has designed a cart that has gotten bags and other burdens off of women's heads in Malawi and is also being used to haul garbage about. The cart is not even that original: Wendroff lifted idea from a book he purchased at the Brooklyn Botanic Garden. Wendroff is an eccentric who has succeeded where others have stumbled. Once in the Peace Corps and a permanent campaigner in New York against the perils of mercury poisoning, he saw a need for such a cart in his travels in Malawi, and then spent a host of years getting the concept sold both to the people of Malawi and to development agencies. Many of the locals dreamed only of cars, and there was some stigma attached to carts. But this Don Quixote has gotten them sold on his cart through persistence, an effort dating back to 1989. Living off a pension and a small inheritance, Wendroff has not looked for financial rewards from his invention. See the New York Times, September 14, 2002, p. A15. Our heroes for the next 50 years will surely be the mavericks who can devise simple fixes (and get them sold) for the overwhelming majority of the world's population that is earning under $2,000 a year. Heroes who slay world poverty. See http://malawi.mercurypoisoningproject.org.
Addendum: We continue to get reports from Arnold Wendroff on the Malawi Hand Cart Project. Wendroff, incidentally, is also pretty obsessed with the dangers of mercury, and recent articles would suggest that he is on to something. If you will go to the website for the project (www.malawiproject.org), you will find heartening details on people from all over America who have made material contributions that make a difference. Also we notice that there is a man on the spot in Malawi pushing things forward named Richard (Dick) Stephens at Dick@malawiproject.org.
17. Mr. Tae Kwon Do—Choi Hong Hi
After living for several years in a suburb of Toronto, General Choi Hong Hi returned to Pyongyang to die on June 15. According to the New York Times, he developed tae kwan do in the 1940's, a combination of Korean taek kyon and the Japanese karate. A sickly child, he was expelled from school at 12 for his protests against the occupying Japanese. Later, during World War II, he was imprisoned for trying to escape forced service in the Japanese Army, spending the war in prison. He was freed just before his execution date. A founder of the South Korean army, he taught the whole army tae kwon do. The South Koreans banned him from teaching his art to the North Koreans in 1971. Angry that his art and sport and philosophy was treated like a political matter, he went into voluntary exile in Canada. Tae kwon do now has some 40 million adherents across the globe and has become an exercise and discipline practiced together by whole families. The General is distinguished not only for resisting the wrongheaded politics of a tortured nation but also for leaving us an Asian exercise, the spiritual content of which exceeds that of similar outpourings from Japan and China. New York Times, June 29, 2002, p. A15. Also, see tribute in Tae Kwon Do Times at http://www.taekwondotimes.com/thegeneralpasses.html.
16. Death of a Mighty Oak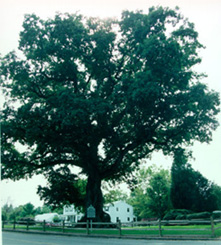 Fifty years ago we would stop by the Wye Oak on our way southwards. In early June it was felled by winds—age 460. It was the state symbol of Maryland. Only 109 feet (96 according to other accounts), it towered above all skyscrapers in our imagination, as important a stop for us as the Wilmington, Delaware train station where we crushed pennies on the track with the weight of speedy passenger trains. Its girth was amazing—382 feet around. There is some hope that a wayward sprout may give the tree an afterlife. The oak flourished on the Eastern Shore of Maryland, a place that always seems a throwback to pre-Civil War days, but which will be a little less stately without this hero dating back to the beginnings of colonization, older than the state or these United States. Read more about this stalwart tree at www.dnr.state.md.us/publiclands/eastern/wyeoak.html.
15. Louise Brown Versus the Welfare Bureaucracy
The New York Times (May 11,2002, p. A15) published a very inspired article about Louise Brown last week. She's a nanny who has lovingly cared for lots of children. None more so than Barik Bassman, who could not read until he was eight and was an extreme problem child in school, having been "emotionally disturbed, dyslexic and dysgraphic." His parents confessed, "We could never have done what we did on our own," freely acknowledging that special schooling and Louise Brown made all the difference. When the welfare people wanted to wrest away Ms. Brown's two great-nephews from her, Bassman summoned legal help from NYU, where he now attends law school. After much complication, Family Court finally understood what a force for good she was and returned the children to her.
14. Dr. Barry J. Marshall
For years and years ulcers were treated as a form of stress or something caused by bad diet. It took an Australian doctor, fighting the whole of the medical establishment, to establish that the bulk of ulcers came from bacteria, later named Helicobacter Pylori, which turn out to be susceptible to antibiotics. Millions of people were finally able to seek relief. Even so, the physicians resisted the treatment with passion—and some still do, even to this day. It is not always clear that doctors do follow the best evidence. As late as June 9, 1997, Fortune offered us an article on "Why Doctors Aren't Curing Ulcers." Dr. Marshall's saga is evidence that even in knowledge-based communities, such as the medical fraternity, the resistance to new, pathfinding knowledge is as deep as that experienced with laymen.
13. Senator Fred Thompson Retires
Senator Fred Thompson of Tennessee is retiring, though he would be a shoe-in for another term. With the sudden death of his 38-year-old daughter, he didn't have the heart for more of Washington. He never quite caught fire there, though he had resonance as counsel to the Republican minority on the Senate Watergate Committee. And he has done well in several Hollywood movie roles. The fact is that he comported himself very honorably in his Senate career, with a touch of class and integrity that make all his other colleagues pale in comparison. His passing won't be that notice3d, but he brought dignity to a very tainted institution.
12. 911
A thousand people rose to the occasion last September. But we particularly like the story of Rick Rescorla, who lost his life serving his co-workers at the World Trade Center.
What's uncanny is that there are chaps around who do foresee the big risks and anticipate, in vivid detail, the calamitous events that will ensue because the risks are unattended. Such was Mr. Rescorla whose sad, wonderful, charming tale is retold in James Stewart's "The Real Heroes Are Dead" (The New Yorker, February 11, 2002). From Cornwall in England, he had fought against insurgents in Cyprus, Rhodesia, and Vietnam. Cancer survivor, Zen Buddhist, and novelist, Rescorla did a stint teaching criminal justice at the University of South Carolina, with a textbook to his credit on that subject. He wound up as security chief for Morgan Stanley Dean Whitter at, where else, the World Trade Center.
With the aid of his wartime buddy Dan Hill, a Moslem convert, he anticipated the first 1993 bombing of the WTC, and the airstrike last year. "Drawing on his research" for his novel about the air-cavalry, "Rescorla envisioned an air attack on the Twin Towers...." In the first instance, he alerted Port Authority officials; they did not pay attention. In the second, he alerted Morgan Stanley's own brass; they did not pay enough attention.
11. Stanley Marcus
We had the pleasure of a very long dinner with Mr. Marcus at the old, reliable Adolphus Hotel in Dallas a month or so ago, just a short walk away from the old flagship Neiman Marcus downtown, which we much preferred to the mall affairs. Accused by us of putting Dallas on the map, he simply said it wasn't true. At 96, as he sighed, his body had deserted him, but the mind was as resilient as ever. We both contemplated some new projects together, all infirmities cast to the side. We learned in the recent New York Times obituary that he was voted the ugliest boy in his high school class, which seems odd to us. Cerebral, fast, capable of telling observations, he was so kinetic that one just did not pay attention to his looks. As a kindness to us he wrote an essay for the Zindart 1999 Annual Report (see www.zindart.com) called "About the Man Who Collected Everything," which was very appropriate for a Chinese collectibles producer. I gave that title to the words he penned he simply did collect everything and everybody.
Amongst Stanley Marcus's works are Minding the Store; Quest for the Best; The Viewpoints of Stanley Marcus; Stanley Marcus from A to Z; Henry Dreyfus; American Greats; and His and Hers.
10. Peggy Lee
We grew up in those fifties and sixties when Peggy Lee was gliding by. But we never particularly paid attention to her, since other more jarring chanteuses commanded our idolatry. In the late eighties, however, we had lunch outside by the Long Island Sound in the warm idyllic air with a Chesebrough Pond's executive who knew how to be droll and who radiated a little sadness. As we talked about the turns of busines and career, he blurted, "Is That All There Is?" Ever since then we have been paying attention to Ms. Peggy Lee.
What you never know about a songmaker is that a lot of bad times go into the nightingale strains that pour from the soul. Orpheus from Hades. Losing her mother at age 4, she bore up against a father who tippled too much and a stepmother who beat, strapped, and dragged her about. After a bout of pneumonia in 1958, she had resurgent breathing problems until her death, so she kept oxygen close at hand. It gave her relief both before and after many a performance. Dealing with a bad heart, diabetes, and even occasional deafness, she just kept singing. Unlike Marcus who spanned almost a century, she was a youngster when she died at 81.
As we said, we didn't notice her at first. She was a master of understatement. We're reminded, however, of our springer spaniel who is much more attentive to us when we speak in a whisper than when we shout. Better to talk softly and carry a big spirit. After a while, like Ms. Lee, you will be heard, soft and clear.
To catch Ms. Lee, get her CDs, such as All-Time Greatest Hits and The Best of Miss Peggy Lee: The Jazz and Blues Sessions.
9. Mariner-Monk Saved 14,000
While captain of the Meredith Victory, an old Moore-McCormack freighter, Leonard La Rue pulled into Hungnam, North Korea in December, 1950 and pulled out 14,000 refugees fleeing the Chinese Communists in a ship designed for 47 crewmen and perhaps 12 passengers. Everybody lived, including 5 babies born before disembarking at Koje Do island, 50 miles off of Pusan. After the war, in 1954, he left the sea life to join the Benedictines of St. Paul's Abbey in New Jersey. (See New York Times, October 26, 2001, p. A8.) "God's own hand was at the helm of my ship," said La Rue, who died October 14.
8. Seabiscuit
What a horse! His saga is more than ably recounted in a bestseller, Seabiscuit: The True Story of How Three Men and a Great Racehorse Captivated the World. Laura Hillenbrand, Kenyon graduate and writer for Equus magazine, spins a devil of a yarn; she's even great when she strays off course, which she tends to do. She has a website, apparently--www.seabiscuitonline.com--and she is helping Universal make a movie of the book. Now when was the last time a bestseller was actually worth reading?
Seabiscuit was an Eastern horse that Sunny Jim Fitzsimmons, a top trainer, let get away, much to his regret. In the hands of owner Charles Howard, a Western car magnate, Tom Smith, one fine trainer, and jockeys Red Pollard and George Woolf, he became the bestus horse of the 30s, maybe the best horse ever.
At Pimlico, in 1938, Seabiscuit finally beat War Admiral, then thought to be the best horse going. This may have been the contest of all time. All of America, including Franklin Roosevelt, were at their radios focused on the most important event in the nation. Great sports writer Grantland Rice wrote of the tension: all the spectators were "too full of tension, the type of tension that locks the human throat." Woolf the jockey, as he pulled away from jockey Charles Woolf, aboard War Admiral, said, "So long, Charley" now a famous line.
Here it was, for sure, that the West finally subdued the Eastern establishment, much before Barry Goldwater and Ronald Reagan took over the Republican Party. The East petered out, and the West began.
But it was in 1940 that Seabiscuit actually became a hero. So lame that he had been put out to pasture, never to return according to the vetenarians (horse doctors aren't much better than human doctors), he recovered to triumph at the Santa Anita Handicap, getting the big victory that had always alluded him. Half-crippled Red Pollard, the jockey always closest to him, was aboard for the win.
7. Unstoppable Lynn Nelson
We met Lynn Nelson on the Internet. We think he's a big man because he came from nowhere and went everywhere. Confined to his chair because of a pulmonary condition, he still wanders the world via computer. To see his handiwork, visit Global Sites. We won't say much about him, because he's done it so well. Click here to read about Lynn Nelson in his own words.
6. Runyan Off to Big Sky
Most of the designers you meet are modest men and women who agonize over small spaces and intricately decorate the margins of existence. They work hard, grind out a living, and achieve little reputations in trade journals. Not Robert Miles Runyan. Bob, living his last years in Mexico, died on July 27th. In a field of modest practitioners, he was always a big person, who was plain fun to be around. When you visited his Southern California office on a sunny afternoon, he broke out the white wine, and you talked about everything. He had a passion for beautiful cars and kept old-fashioned gas pumps and other artifacts around the house to remind us all that there are a host of fun things yet to be seen, yet to be done. He partnered with Crosby Kelly, certainly the greatest PR impresario of the conglomerate era; the two of them cooked up big ideas for Litton Industries. "Big" is the word for Runyan. He won't be remembered for hopelessly over-designing doodads. He had a theatrical flair that made old enterprises appear grand and new business to be on the edge of empire. At least two of his proteges learned to imitate his passion for grand ideas. Last I knew, he was going to go off and weave beautiful sweaters. See New York Times, August 4, 2001, p. A14.
5. The Right Sort of Guys
As near as we can tell from this website, kids still think their dads are heroes, ranking them as well as or better than sports idols, rap stars, bombastic politicians, et. al. Gary Hale, sponsor of the non-profit YourTrueHero.org, solicits hero submissions from 25-and-under kids. "Some 38% of entrants choose heroes from their families." Hale is offering a $1,000 scholarship to the best entry. He's discovering that kids value virtue and true heroes, even in this age of celebrity and pandering fan magazines. See The Wall Street Journal, June 27, 2001, p. B1.
4. Just a Plain Spoken Cowboy
When you look up Malcolm Baldrige on the Internet, you will discover endless trivia about the Baldrige Awards (which are named after him) and nebulous cruise ships that are also named after him, but little about him. The discreetness of it all would probably have pleased him, for this man from Omaha did not have to flaunt it, and there aren't a raft of books written about his virtues and perspicacity. Meanwhile, a host of enterprises and opportunists have made themselves semi-luminaries by their connection, often tenuous, to the Baldrige Awards.
Public attention to the awards--and not to Howard Malcolm Baldrige--is missing the whole point. He was simply a quality fellow, the singular jewel in the crown of the Reagan administration. During his tenure as Secretary of Commerce, we woke up to quality in business and reasserted our commitment to free trade. He couldn't stand second-rate, gobbledygook writing, and he pushed writing standards at the Commerce Department.
He was the sort of person who can do serious business in a fun way. While chairman of the Scovill Manufacturing, he championed a much remarked-upon pop-up annual report in order to make clear that it had become a housewares company rather than an old-fashioned New England brass mill. He could walk softly through a Washington cocktail party or social occasion without needing to be a showstopper. He and his wife simply talked gently to everyone, just being good Nebraskan neighbors.
He loved horses, and a fall while riding brought about his untimely death on July 25, 1987. Today we have a few more oases of quality in the U.S., not because of the awards and Public Law 100-107, but because he was the right sort who inspired others from the President on down. We like it that he's in the Cowboy Hall of Fame.
Fortunately, he has left a sister cut from the same cloth. Letitia Baldrige, who's also suffered a few jolts from horseriding, is our nation's Mistress of Manners, residing in Washington D.C. You can find a few of her works that follow on Amazon, and we think she's now penning a tasteful autobiography (you can also find more about her in Best of Class, #73):
Letitia Baldrige's Complete Guide to the New Manners for the 90's
3. Smoke Gets in Your Eyes
For at least fifty years, way back when we would see our parents light up, we have known in our hearts that smoking was likely to blow us away. That saved us from the cigarette habit but not from an occasional Cuban cigar.
To woo a nation away from the tobacco leaf, though, we have needed lots of data and tough people who would fight Big Tobacco. None has been a braver fighter than Jeffrey S. Wigand, a one-time Brown and Williamson executive who disgorged company data that was extraordinarily damaging to the tobacco lobby, making it all too clear that smoking and health don't go together.
The movie about this fight--The Insider--makes it clear that Wigand had the right stuff but that media networks were made of jelly or worse. Telling all, Mr. Wigand had a deep throat that will do more for us than the renowned Watergate tipster.
2. The Giant of Liberal Education
Yale's last great president was A. Whitney Griswold (1906-1963), an English professor turned historian. He doubled Yale's endowment and added twenty-six new buildings. Yale, like Harvard, was just another English knock-off until he started his building program, using all the greats, such as Kahn, Rudolph, etc. We suspect he believed that architecture itself mattered in a proper education. He wrote widely on foreign policy and education, our own favorite being Liberal Education and the Democratic Ideal.
During his tenure, at least, Yale still believed in teaching, and an undergraduate would learn at the feet of real masters. This was different from most other brandname schools where professors were off doing research, knowing that not to publish would mean they would perish. Yale in the 1950s was an exciting place to see and to learn, and it was the moment when the university had its most profound impact on the nation.
Griswold worked the business end of things in the mornings, thought and researched in the afternoons, and seemed to raise money and give good dinners in the evenings. All in all, he turned out to be terribly quotable--more than we even knew. Memorable examples include: "Books won't stay banned. They won't burn. Ideas won't go to jail." Or, "We ... spend so much time justifying what we are doing that we don't have time to do what we are justifying."
When told of student shenanigans occassioned by candidate Adlai Stevenson speaking at Yale, he called his undergraduates a bunch of bores and a few other choice things. That was a time when free speech was the right of any worthy individual whatever political stripe. Ungentlemanly conduct was simply dé classé.
1. Piccard and Jones: 20 Days Around the Globe
Jules Verne's crew took 80 days. Dr. Bertrand Piccard and Brian Jones sailed past Mauritania on March 20, 1999, circling the globe--a feat that had eluded adventurers from several continents. Their Breitling Orbiter 3 was built by Cameron Balloons Ltd. of Bristol, England. Piccard, a Swiss psychiatrist, comes from a family of adventurers. His grandfather invented the pressurized balloon gondola, and, in 1931, using his device, ascended 50,000 feet into the atmosphere. Jacques Piccard, Bertrand's father, meanwhile, went 38,815 feet down into the Pacific's Marianas Trench, the deepest spot on earth, using a Bathyscaph invented by August Piccard. Brian Jones of Bristol took up ballooning in the 1980s, his wife Joanne also being a balloonist. At the end, as a proper hero, Mr. Jones said, "We are not heroes. We just proved that dreams could come true." Asked about the balloon post-flight, Jones remarked, "It's completely deflated, like me, really." Cameron, the builder, noted that foam insulation was critical in saving fuel and extending the flight range of the balloon. See www.pbs.org/wgbh/nova/balloon and www.breitling.com/eng./aero/orbiter for background on ballooning.