A Taste of the Old Sod, Global Province Letter, 17 October 2012
Madame Alicia: Some years ago, on a trip to San Francisco, we gathered together an English historian and a landscape designer, both friends of long acquaintance. The historian had done a book on the financial affairs of an 18th century duke, who had been mocked and reviled as a hack who had bought his way into politics. The historian proved from the duke's accounts that nothing could be further from the truth and that, quite to the contrary, he was a man of honor who had done much for his nation.
We asked Madame Alicia, the designer, with whom we had worked for years, what she most missed about New York City. "The Italian food," she said, "The very Italian food!" San Franciscans were quite proud of their horde of Italian eateries, but none of them, she thought, really had the scent or flavor of those back East. The West Coast was peopled by second or third generations, descendants of immigrants, none of whom retained the essence of Florence or Palermo in their risotto or crispy sardines or braised rabbit. Even today San Francisco has a newness to it which could make one feel it has no history.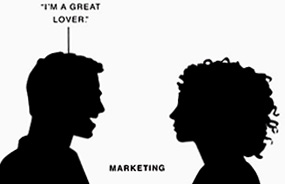 She was right, of course. She had the habit of being right about many things. Brought up and schooled in New York, she was full of memories that were sharp and accurate. Of course, not all those eateries below 14th Street in Manhattan were memorable. But here and there were Italian cafes permeated by a mother's or grandmother's recipes. The best were in unexpected places, such as one that even endures today, on 6th Avenue, just as one is leaving the Village and crossing into SoHo. A Sicilian affair that made homemade pasta and gelato, and sat on 4th Avenue, just near the Bowery, a demure spot where the cream of the mob would have a quiet dinner, is long gone now. But, in these United States, the Italian food is best in New York. Even if, in city after city, the Italian, while not as good as that on Gotham's plates, often is the best and most reliable food a lesser metropolis has to offer. By and large, it is strongly ethnic urban spots that offer cuisine that outdistances the nameless fare put out by the celebrity chefs touted in all the food rags. To have greatness in food, one must capture a sense of place.
Global is Local. The internet, jet airplanes, iPhones, and all the gimmicks of modern technology were suppose to knit the world together, making every village on every continent worldly and inescapably interconnected. In a way they have, because they have produced a superficial sameness that has everyone in New York, London, and Shanghai decked out in blue jeans that accent their bulges, robotically glued to their telephones, and totally immune to the distinctive and colorful that surrounds them. The exotic has been drained from the cup of busy world travelers. As one rides up and down in the elevators, all the talk is about the same things, even if the languages vary.
Unprofessional Media. Even our media—whether we are talking about fancy websites, or hundreds of cable channels, or streaming this or that—gush out a torrent of mishmash that might have been spewn by one of Mr. Spenser's dragons, each vile outpouring very much alike the one that came before it and the one yet ahead. But the internet has also permitted keen intelligences with intensely local sensibilities to describe and show us, in special ways, the very jewel-like particulars of their corners of the world. We capture a global feeling because the authors communicate thoroughly the very apartness of where they are. Unofficial, amateur, but very high quality channels, free of cant and committees, describe the world as it is. Here are a few that do the trick:
Corti in Sicily. A fine Sacramento grocer, Darrell Corti, frequently trips about the world seeking new wares and delicacies for his shop. His colleague Rick Minderman has fashioned visual snatches of these trips for the enterprise's blog. They are not polished, but they are perfect, with an immediacy and gusto which makes you want to grab the fried iris out of Mr. Corti's hand. We have found Corti to be particularly helpful on olive oils, on soy sauces, and most recently on sherries, and always on travel, such as in Italy or Argentina. We have been charmed by his meanderings through Sicily.
Nigel Slater at Home. The cook and author Nigel Slater is an exception to the rules—that the English can't really cook and that all cooking shows are deadly. His videos don't bore, are richly attractive, and put him at home, next to a sumptuous green garden. In this video he conjures up Tomatar Di Sabji. We first watched him on the TV in a hotel in Paris's 6th, and were distressed to tear ourselves away for what turned out to be a delicious dinner. We could have forsaken the night's French cuisine for a further look at Mr. Slater, proof of just how far some English food has progressed. The key we think is restraint and the artful use of greens, the cooks bringing a very simple freshness into their food. In the 18th century we have read diplomatic correspondence where a high English official asks his ambassador in France how the hunt is coming for a new personal chef for him. Now, when good, the English go for a simplicity that better gets at the essence of what they are cooking, putting aside French twists. Slater is the one cook we would not mind peeking at, even as we cook our own dinner.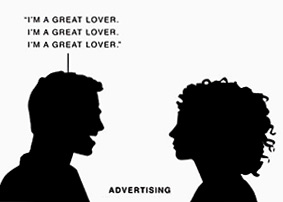 New Noir Italiano. Sometimes we are convinced that the Italians today best tell about themselves in their mysteries. A favorite of ours is Andrea Camilleri, a Sicilian philosopher, who manages to ladle out yeasty truths in his Inspector Montalbano series. All the Italian detective writers seem to pepper their works with absolutely delicious dishes and easy humor, each passage painting smiles on every reader's face, no matter how grizzly the tale. If one wants a horror show these days, the Swedes and other Northern Europeans are ghoulish to a fare thee well. But the Italians do mysteries to relax by. Even the review of Italian crime fiction—Italian Noir—is full of Mediterranean warmth.
Donna's Diner. The New York Times is currently visiting Elyria, Ohio, a town in rugged shape that is fighting on. A photojournalist who has devoted himself to seeing and picturing smalltown America for several decades was much taken with the interactive on Donna's Diner, a food shop in town that bravely soldiers on. Donna worries about her bills, but entertains us by reciting what her regulars will eat and even pretty much telling us when they will arrrive. Donna—just talking—makes us feel like we really have visited her town.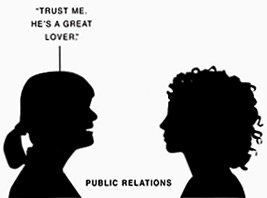 The Failure of the International Style. For a period in the 20th century architects basked in the International Style which sort of tried to put up the same building everywhere, no matter local circumstance. It did not work out terribly well, for a host of reasons, but, most of all, because when you confronted such a structure, you did not know where the devil you were. In a sense, Malvina Reynolds was writing about the same phenomenon in her song "Little Boxes" which smiled through tears at those huge developments south of San Francisco where every house looks alike. On several occasions, husbands returning home after a night on the town with the boys, turned into the wrong house and created a ruckus in the neighborhood. It's rather important that each hut, each building, each town, and each country be distinctive.
It's fair to say that if anything is about everywhere, it is about nowhere. We need very bright, very individual voices who are not part of some broadcastig conglomerate to tell us what sets a place apart. And we need local leaders who don't want to be copycats. That is what good branding and good living are all about.
P.S. There seem to be innumerable blogs about Paris, all conjuring up a Paris that does not exist. Women in Love—with Paris—are behind them. With photographs and dreamy prose they create the Paris of their minds. Their dreamblogs are lovely creations, quite apart from the Paris of today, which as a whole is a tattered city, but with lots of hidden, charming alleys. It is this Paris we discuss in "Hidden Perfections."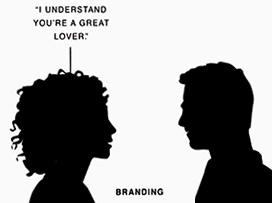 Perhaps the best of the Imaginary Parises is Paris Breakfast, a confection of Carol Gillot, a lady from New York City who dashes over to Paris often enough to take seductive pictures of her fine combings around the city. We would recommend that one and all subscribe to her daily newsletter, a very worthy distraction from the day's ordeals.
P.P.S. At lunch last week we chatted with a preacher who has been asked by a raft of businessmen how to find a soul. They feel empty, a symptom of the age, though they have accomplished much and piled up scads of money. We would suggest that to get spirit, you need to find it. Our technologies, particularly our media, offer sterile images of the world, and we need to look closely, wherever we are, to uncover the spirit of a place.
P.P.P.S. There are so many wonderful Italian dishes. What might be the best of the best. For us it might be squid with ink. Camilleri's Inspector Montalbano loves this dish as well.
P.P.P.P.S. San Francisco has tried to have European and Old World intonations in its architecture. But basically its best architecture, mostly domestic, draws on the materials indigenous to the area and reaches into the Pacific nations for unusual inspiration. For more on its architecture, see Bernard Maybeck and Verlang.