GP 11 November 2009: Wistfulness: Johnny Mercer and the Pride of the Yankees
The Best Movie Musical Ever. America once produced an endless string of colossal musicals on Broadway and in Hollywood. Released in 1954, the cinematic best of bests was Seven Brides for Seven Brothers, and it is revered by all manner of screen buff. It's well known beyond our borders. We've even encountered an Englishman who has a recording of all the music and whose wife even claims that this jolly affair was absolutely the last movie he ever saw. He simply does not like movies very much but was totally captivated by the antics in 7B for 7B. Howard Keel and Jane Powell are radiant in the lead. Michael Kidd's dance arrangements are spectacular.
Our favorite songs, there are so many, are probably "Lonesome Polecat" and "Sobbin' Women." Only recently did we learn that the movie is based on a Stephen Vincent Benét short story, his retelling of a Roman legend about the Sabine women. And to our shock, we now know that the song lyrics are by the fantastic writer Johnny Mercer, a son of Savannah who made good.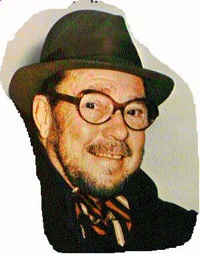 John Herndon Mercer. Johnny Mercer's witty lyrics found a ready audience in America, particularly among all the great song masters of the '30s right up through the 1960s, to include Bing Crosby, Nat King Cole, Fred Astaire, and so many others. He was, what you would call, 'a hoot.' Incredibly he wrote the lyrics for more than a 1,000 songs. Recently commemorated in a wonderful documentary by Clint Eastwood that appeared on the Turner movie channel, he comes across as a most charming man when not consumed by drink or tortured by the southern Gothic agony that plagued his romances with women.
Born into a wealthy Savannah family, Mercer soon enough had to make his own way in the world, when his father's fortunes went south. He paid off all his daddy's debts later in life. Like a number of Southern writers, musicians, and artists, he was part of an impoverished but educated Southern aristocracy that went north to make good. Though part and parcel of popular culture, he came along in a time when words still counted and Americans wanted their songs and entertainment to have a touch of class. As opposed to the present moment when one often does not even hear the lyrics, you'll lose the whole thing if you do not catch the wordplay in a Mercer song. Who would ever want to miss "One for My Baby (And One More for the Road)," or "Jeepers Creepers," or "That Old Black Magic," or "On the Atchison, Topeka and the Santa Fe?" His was a time, of course, when a song was designed for every group and every age in every hamlet in America.
The Yankees at 27. Seven Brides reared its head in '54, and this same hopeful era also took the New York Yankees to their zenith. It was the stunning show of Joe DiMaggio and then Casey Stengel. For 15 years or so after World War II, America had a flowering, and the Yanks were part of it. Then the country had had enough fighting, returning GIs wanted to go about their business and put all strife behind them, and Americans, so passionate about their teams, could still admire their opponents. Live and let live. We were cheering each other on—with laughter—not demonizing our neighbors. In New England the faculty and students at a prep school would be evenly divided, half for the Yankees and half for the Red Sox (no other team counted). The radios would blare out in the courtyard of an afternoon, moans and cheers coming from one side or another. Then everybody would have a laugh about the game in the idyllic twilight. Baseball's audience ranged well beyond sports fanatics: it was theater that played to the whole land.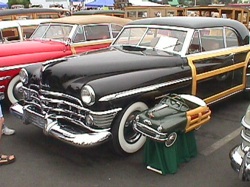 There was a tremendous and renowned pride to the Yankees. A team executive, one Tom G, would be decked out in a smartly cut tweed jacket, drive his woodie from Westchester to the stadium, and greet fans in a very unhurried style. He had one of the first TV sets that came on the market after the war, maybe a DuMont where the picture was captured in a mirror standing above the set. Les Brown and his Band of Renown had celebrated Joltin' Joe DiMaggio way back in 1941, a refrain that would be picked up again and again, most famously in Simon and Garfunkel's "Mrs. Robinson." Even the folkmeister Woody Guthrie cheered on the Yanks in Joe DiMaggio Done It Again. To be a Yankee, any Yankee, was to be larger than life.
But the Yankees have long since fallen from the sky into the sea, most everybody in their ranks looking very mortal. The team just hauled in its 27th World Series victory, but we saw no towering figures on the TV, the announcers were pedestrian (lacking all the excitement of Mel Allen), and the baseball writers came off flat in their retellings.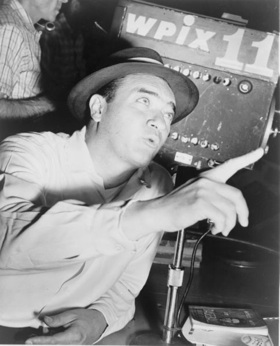 New York used to be the Empire State, its politicians, such as Tom Dewey, both able and dignified. But it certainly has slid off its high horse in every sphere. Its professional teams lack élan. The Yankees are owned by the Steinbrenner family, not a distinguished lot. Reputedly General Manager Brian Cashman spent a billion dollars during one season in order to put together a winner. Just like investment bankers, the players and everybody else are ridiculously overpaid. Sport now is so lacquered with money that the pride has gone out of it. The cachet has gone from the Yankees, Goldman Sachs, state government, CBS and NBC, and so on.
Damon was a Demon. Johnny Damon provided the most thrilling moment in the 2009 Series. In Game 4, down to his last strike in the 9th, he hit a single. And then he did a double steal, and so was on third to become the tie-breaking run. His was a dazzler nobody should miss.
We were even more thrilled by the MVP award to Hideki Matsui for his torrid batting in the post season. Of all the Yankees, he's the only one with complete dignity and a heroic claim. His legs are giving way, so he's mostly used for batting, and, again and again, he's come up with the hit or home run that saved the day. Celebrations for him after the final game purred on both sides of the Pacific. Receiving the award, he showed the reserve and happy aplomb which, in the old days, made the Yankees the most stylish baseball team. Sadly this old soldier probably will be put out to pasture after this season, for it is thought that either he or Johnny Damon will be let go. It's ironic that the two most exciting World Series figures might be given the gate.
Hope for the Future. What's encouraging, however, is that the Yankees this year have acted more like a team. Showboaters such as Rodriquez have been reined in, and all the players are quite measured when speaking to the press. Nicely they each seem to praise each other when in front of the camera. Maybe, just maybe, the team can get back on the mountaintop.
Better yet, Manager Joe Girardi, who had seemed to be either an automaton or a cold fish, has shown both wit and character. In Game 3, when he had to call on the umpires to give Rodriquez a home run, because his blast hit a TV camera and bounded back on the field, he allowed that he did not see so well any more, so he had to rely on the eyes of others in the dugout to alert him that the 2-base hit was really a 4-bagger.
More impressive was his own stellar play after the winning sixth game of the Series. On the way home, he spotted—across the road on the Cross County Parkway—a woman in a crashed car. He got out of his car, crossed over the centerline at some risk, and then waved his arms to signal the police. We've taken to calling him the Accidental Hero. This selfless act is the kind of thing that could restore Yankee pride, and put the Empire back in New York State. New Yorkers, at their best, can still fool ya.
The Yankees have not yet emerged from purgatory, lacking both the character and the rudiments of honor that hint at greatness. But they have shown esprit de corps, which is a start. Might we once again, somewhere in the farflung future, have a national pastime?
We are desperately in need of some classy behavior—all around—to get us through the troubled decade that lies in store for our economy. Classiness combines verve and pride. It's the magic ingredient, unknown to management consultants and our untested leaders, that can heal our wounded institutions.
P.S. We're a bit annoyed about the money and antics and lowbrow behavior running through big name professional sports. That's why we've started a Best of Sports section on the Global Province. There we will mostly pay attention to untelevised contests and unknown people where sportsmanship prevails, and happy warriors abound. Of course, so far we have dwelled on major league hockey and major league basketball, but we promise to improve. We're hoping to turn the nation into a joyous bunch of amateurs.
P.P.S. Living Well is the Best Revenge is an account by Calvin Tompkins of Gerald and Sara Murphy, a New York couple who radiated style both here and abroad. Eventually Murphy had to give up the good life to run his family's business—Mark Cross, arriving back in New York in the period covered by this letter—from the 1930s to the 1950s. They radiated a classiness that has gone out of things in New York. "Living well" derives from the English poet George Herbert.
P.P.P.S. If we're to believe the blogs, Goldman and all the investment bankers have developed a wondrously amoral culture. Consider, for instance, this snippet from the Daily Beast.
P.P.P.P.S. Savannah is an intriguing city, with much more to offer the imagination than Atlanta, Georgia's big town, which is not much more than a bad version of Los Angeles. Sultry Savannah does not have its act together: even the better hotels leave much to be desired. But then there's as fine a restaurant as can be found in America at the edge of downtown. A locksmith who provides a barrel of laughs decorates a side street, the city's green park squares are the best in America, and the town has the second or third most important St. Patrick's Day Parade going. We'll have more to say about this, but it's easy to see why Mercer could spring from this creative cauldron. The Moses Safdie museum is simply a failure with an excessive admissions fee to boot, though it has an excellent café. Yet some of its sister museums, such as Telfair, are enchanting and rewarding. Savannah has a highly creditable design school, Savannah College of Art and Design or SCAD, whose properties are scattered through the downtown.