SpiceLines Home
Black Pepper: The King of Spices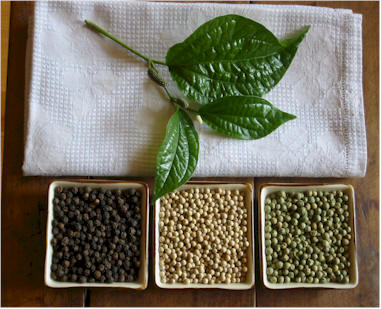 One nibble of a pepper-encrusted claw and my lips began to tingle. A few more bites and my eyes were watering, my nose streaming, my mouth aflame—but I could not stop. The incendiary heat of the cracked black pepper paired with the sweetness of the crabmeat was irresistible. That March night in Singapore, ten years past, sizzling black pepper crab launched me on a journey into the heart of darkness—or, at least, into the essence of black pepper.
Pepper is the universal spice, the one you must master if you are going to call yourself a cook. In Food, the world's wittiest culinary encyclopedia, the celebrated author Waverly Root observed, "Take pepper into your mouth, and its first report to your palate is that you are dealing with a spice; only after that does it reveal to you which spice it is." So perfectly does pepper typify the dried berries, bark, seeds and roots that we use to season our food that it was long ago dubbed the King of Spices. For thousands of years, cooks around the globe have reached for the shriveled, sun-blacked fruit of the piper nigrum vine to bring food on the stove roaringly to life. Pepper has the power to transform, to give our lives, as an old Merovingian text notes, "a savor more intense." In so doing, it has become the spice that steered the course of history. [More]

Bombay Spice: An Interview with Chef Floyd Cardoz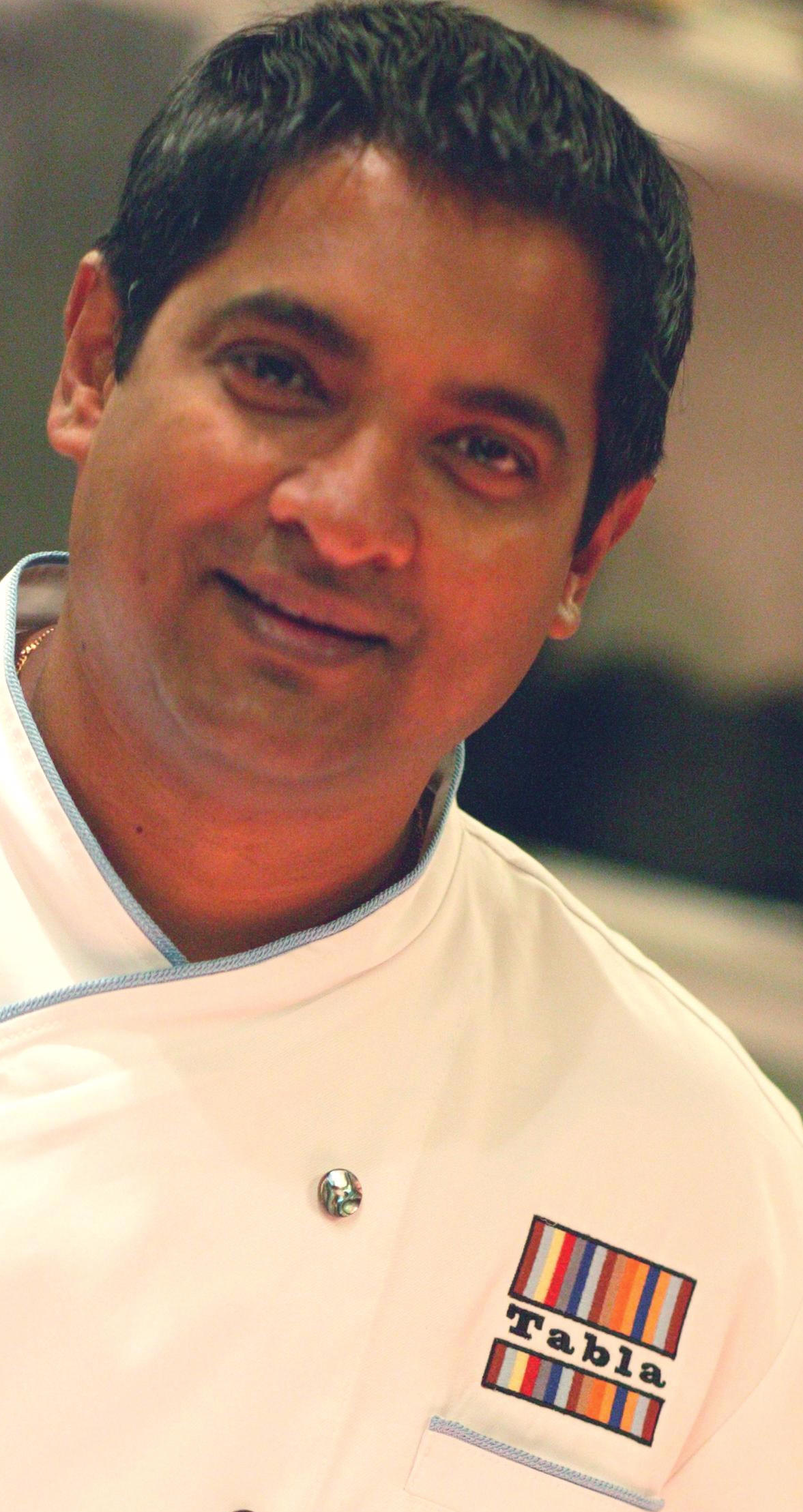 Crabcakes appear so regularly on New York restaurant menus that you could probably eat a different rendition—for better or worse—every day of the year. But the Goan Spiced Maine Crabcake at Tabla, the city's most intriguing Indian restaurant, is the one we'd devour anytime: a disk of succulent lump crabmeat, delicately crisped to a golden brown, it bursts with the zingy flavors of ginger, coriander, chiles and other spices that enhance yet never overwhelm the sweetness of the shellfish. Eaten with bites of tart tamarind chutney, Tabla's crabcake is thrilling, a bit like a rollercoaster ride through the flavor spectrum.

Tabla is not actually an Indian restaurant, but rather a wondrous cross cultural kitchen manned by Floyd Cardoz, whose inventive way with Indian flavors creates dishes that owe as much to French or American styles of cooking as to the subcontinent. At 43, Cardoz is a gentle, softspoken man whose round face radiates kindliness, a rare quality in a chef. When he talks about India and the spices of his childhood, his eyes begin to glow. [More]

Spice Kitchen: Recipes
We think you'll enjoy Floyd Cardoz's Black Pepper Shrimp, Watermelon and Lime Salad. For this and six other recipes featuring the King of Spices, please click here.
[top]
___________________________________________________
SpiceLines © 2004